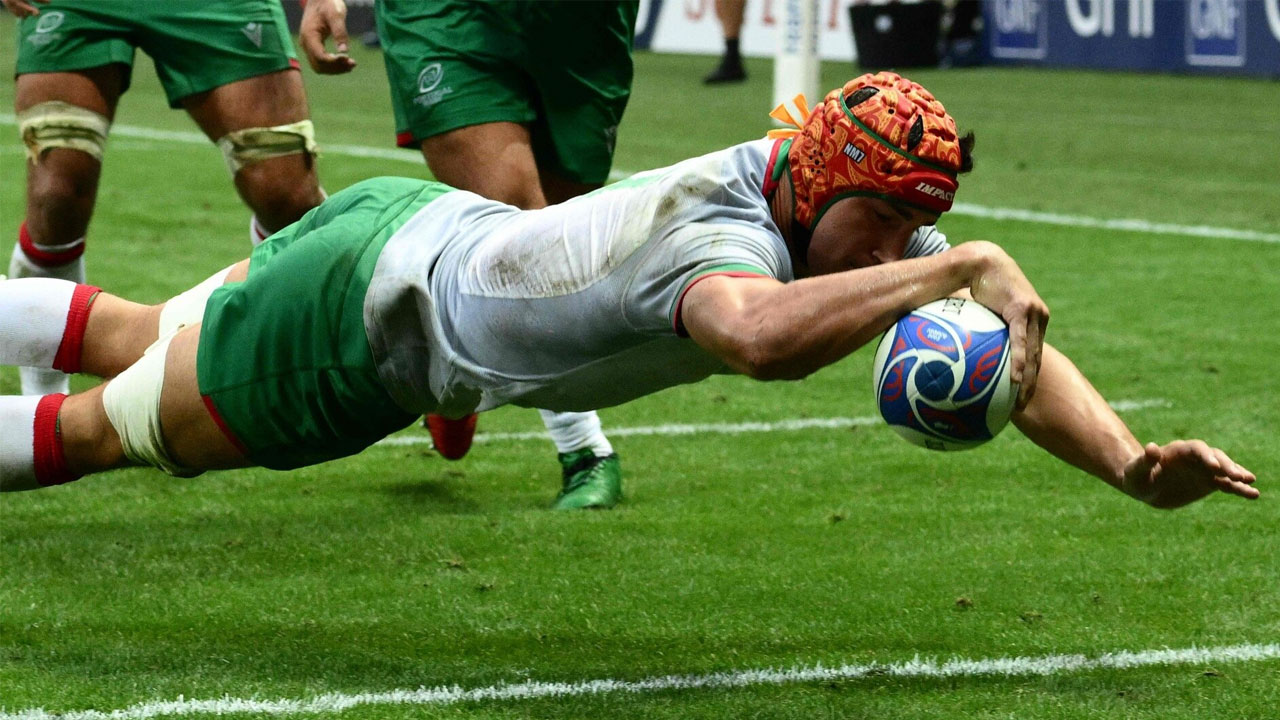 Nicolas Martins, the Portugal flanker, dives over against Wales [Source: AFP via The Telegraph]
Georgia understands what areas to focus on when they face the Fiji Water Flying Fijians in a nail-biting match tomorrow morning.
The Europe based team believes they have a chance to win this game.
Lock, Lasha Jaiani says Fiji's discipline has improved and they will capitalize on what they believe Fiji lacks.
Article continues after advertisement
"It will be difficult for us in the scrum and they (Fiji) have been working on their discipline yes indeed but what we can oppose to that is even better discipline if we stay within our system and follow our game plan, the game plan that we have worked out then I think we have a chance. We can play and even win the game."
Jaiani adds this encounter is critical for his team to set the tone for their final pool match.
The Georgians say they are focused and will tackle this game as if it were a final.
They meet tomorrow morning at 3.45 a.m.