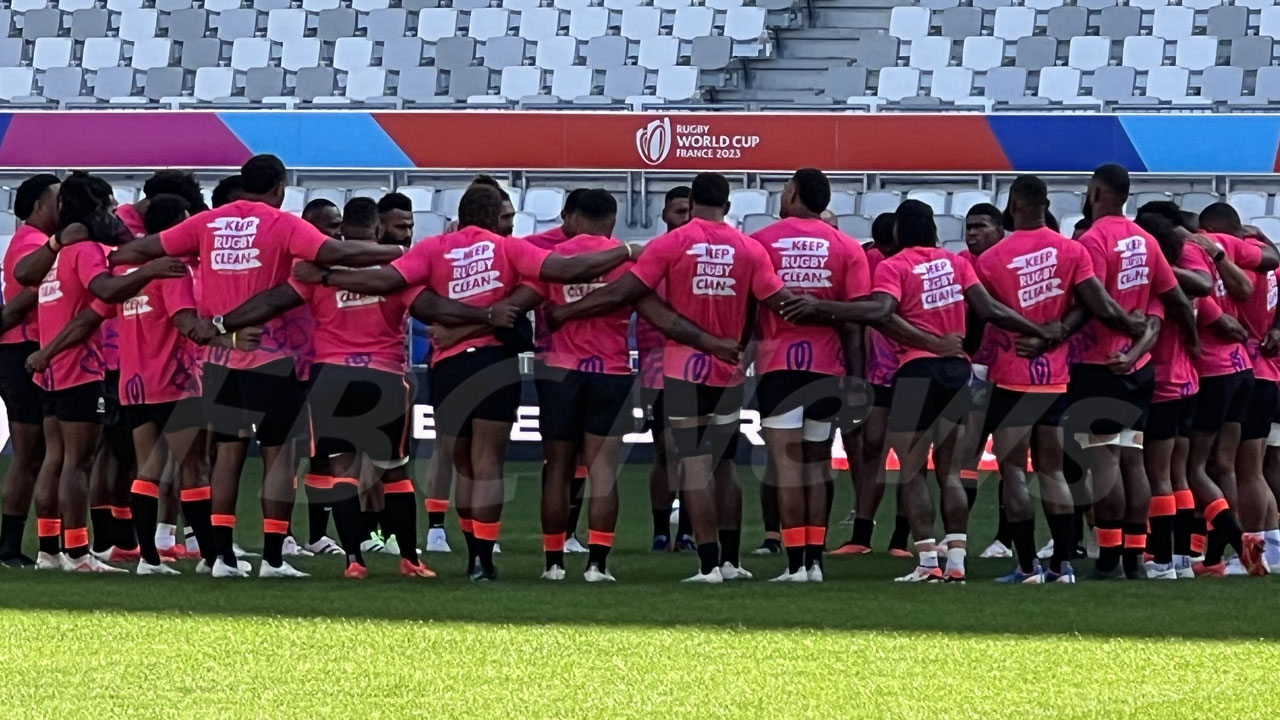 The increased fitness levels have led to the improvement of a number of facets of the Fiji Water Flying Fijians.
Different teams attack with different strengths, but Fiji's defense and other factors are standing out because of match fitness.
This is according to Defense Coach Daryl Gibson, who says mindset is important and Georgia poses a different threat.
Article continues after advertisement
"I think for me, defense is around effort and mindset. It's something we continually work at. Georgia will pose a different threat, in different ways, so defensively we have to be strong in our maul and our scrum defense."
Gibson also says the motivation for Georgia is very high, as they're disappointed with their performance against Portugal.
The former All Blacks inside center adds to the energy and excitement the players have had this week, which is really palpable, and they're really looking forward to the game.
Gibson also says Georgia has definitely evolved; their core strengths of scrum and maul are still there, but they've evolved their attacking game; they're producing backs now with skill and pace and wanting to play.
Fiji faces Georgia at 3:45am tomorrow at the Stade De Bordeaux in France.