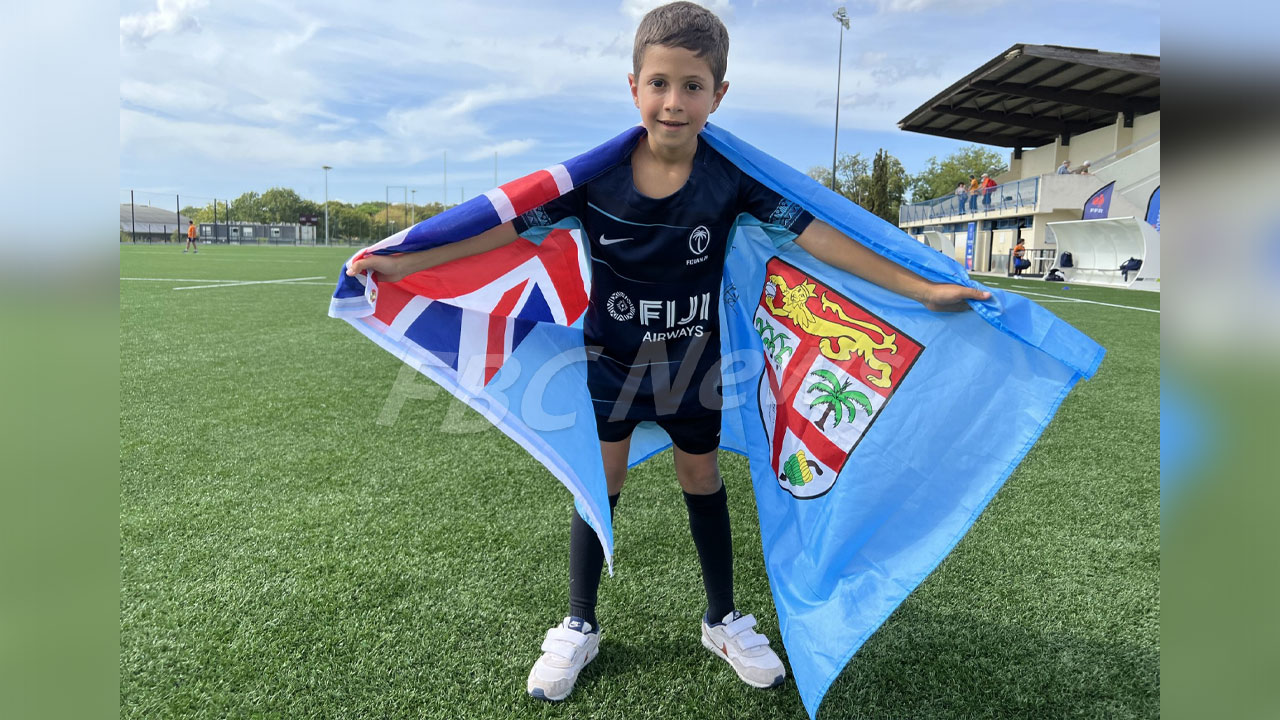 Yanis Yavsan
The Fiji Water Flying Fijians have gained thousands of new fans in France.
Two of them are a father and his nine-year-old son, who bought Fiji flags and jerseys for the World Cup.
Samuel Yavsan and his son Yanis live in Lormont, Bordeaux, where the team trains.
Article continues after advertisement
Yavsan who also plays rugby, shared with FBC Sports a short video of his son performing the 'cibi' in front of their TV at home when Waisea Nayacalevu was leading the challenge before the clash against Australia on Monday.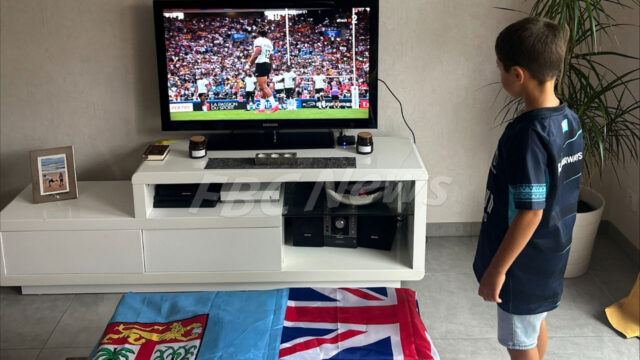 He says they love watching Fiji, and he believes the national side can go past the quarterfinal.
"It's a good team; Radradra, Wainiqolo, Samuel Matavesi, good, good; Tuisova is the best; he's with Racing; he's a good player."
This morning, Yavsan and his son were part of a rugby clinic in Lormont attended by the Flying Fijians coaching staff and a few players.
Simon Raiwalui, Bill Gadolo, Nacani Cawanibuka, Senirusi Seruvakula, Graham Dewes, Glen Jackson, Vilive Miramira, Simione Kuruvoli, Selesitino Ravutaumada, and Zuriel Togiatama shared their knowledge with the kids.
Raiwalui says simple clinics like the one today are crucial for the sport.
"It's always good to give back to grassroots where kids are involved; obviously, this is the future for the game: getting these kids involved, getting the participation numbers up, and we've got a real drive in Fiji for that as well."
About 110 children attended the clinic.
Meanwhile, the Flying Fijians will have their first training run after beating Australia tomorrow.
Fiji is on a bye this week and faces Georgia next Sunday.