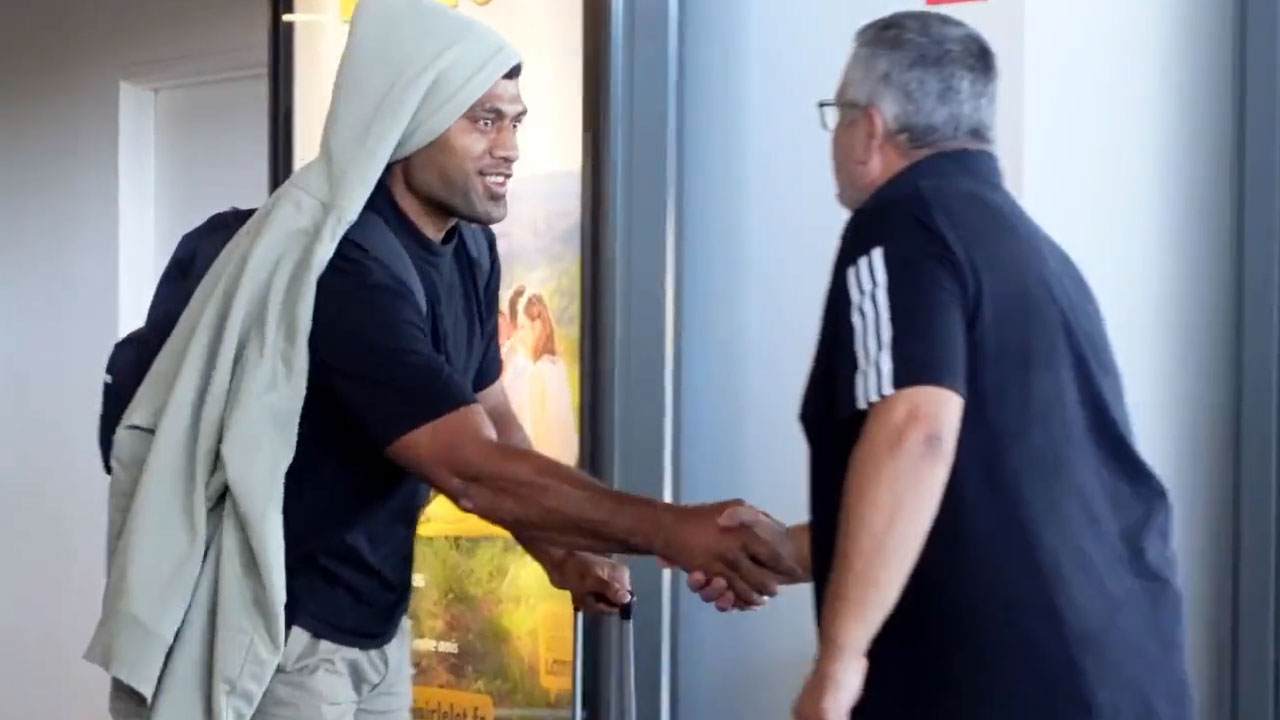 Taniela Sadrugu arrives at his new French club, Brive Rugby. [Source: CA Brive Rugby]
Former Fiji 7s and Bati representative, Taniela Sadrugu has officially arrived at his new French club, Brive Rugby.
Sadrugu signed a two-year deal with the club in August, transitioning from rugby league to union.
However, rugby union is not new for the 25-year-old as he represented Ratu Kadavulevu School, and played for Nabua Rugby Club before being named the 2020 Suva Rugby Player of the Year.
Article continues after advertisement
🎥 𝐋𝐞𝐬 𝐩𝐫𝐞𝐦𝐢𝐞̀𝐫𝐞𝐬 𝐢𝐦𝐚𝐠𝐞𝐬 𝐝𝐞 𝐓𝐚𝐧𝐢𝐞𝐥𝐚 𝐒𝐚𝐝𝐫𝐮𝐠𝐮

Notre troisième ligne fidjien a fait ses premiers pas en Corrèze. Retrouvez-le lors d'un entretien exclusif quelques heures après son arrivée ✈️🏠🏟️

Bienvenue chez toi Taniela ⚫️⚪️#WEARECAB pic.twitter.com/pb1Bhc7roh

— CA Brive Rugby (@CABCLRUGBY) October 3, 2023
Sadrugu says this is an opportunity he could not miss.
"This is a good opportunity for myself, not only rugby but for my family as well, to support them in the long run. Discipline will take you a long way. Good attitude not only on the field but at home as well and that will take you in the long run."
Sadrugu says growing up he didn't think of rugby as anything more than a sport until he realized he had the talent to do something great with it.
He says every decision he makes is for his family.
He joins the likes of former Fiji 7s stars Paula Nayacakalou and Asaeli Tuivuaka as well as Joeli Matalaweru at the club.