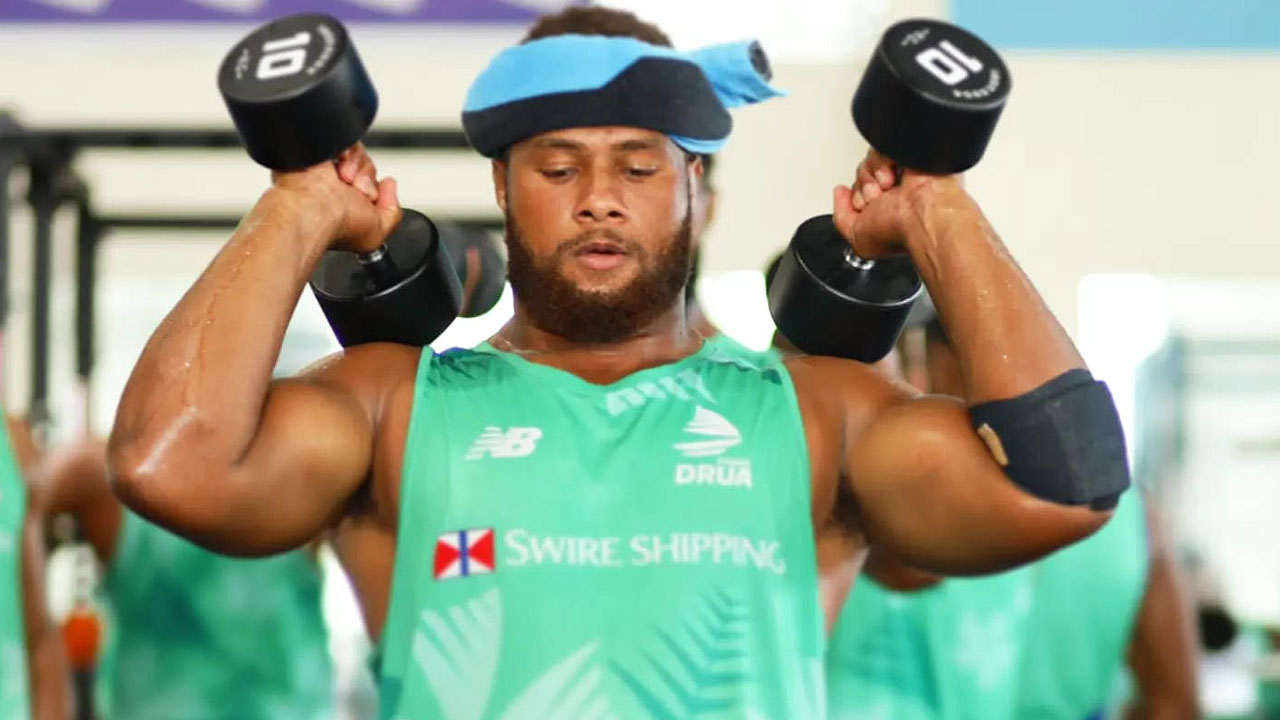 Jone Koroiduadua [Source: Fijian Drua/Facebook]
Working hard behind the scenes is as important as playing in front of the home crowd.
These were the sentiments of Swire Shipping Fijian Drua prop Jone Koroiduadua who is determined to show the fans what they have been working on for the past few months.
The 25-year-old knows Shop N Save Super Rugby Pacific season is just around the corner and they will need to go all out this weekend.
Article continues after advertisement
"The only thing I need to do, firstly is work extra hard during training, where we spend most of our time. And it's not only in training, your hard work outside the field also counts which is the mentality and that is what I and the boys have been focusing on."
The Navosa man says there's been a lot of work done behind the scenes in the past few months.
"We are preparing very well, especially under the fact that we are trying to learn from our mistakes last season, this is something we don't want a repeat of because it is all about improvement."
The Drua hosts the Rebels at Prince Charles Park in Nadi in a Shop & Save Super Rugby Pacific warm-up at 3pm on Saturday.