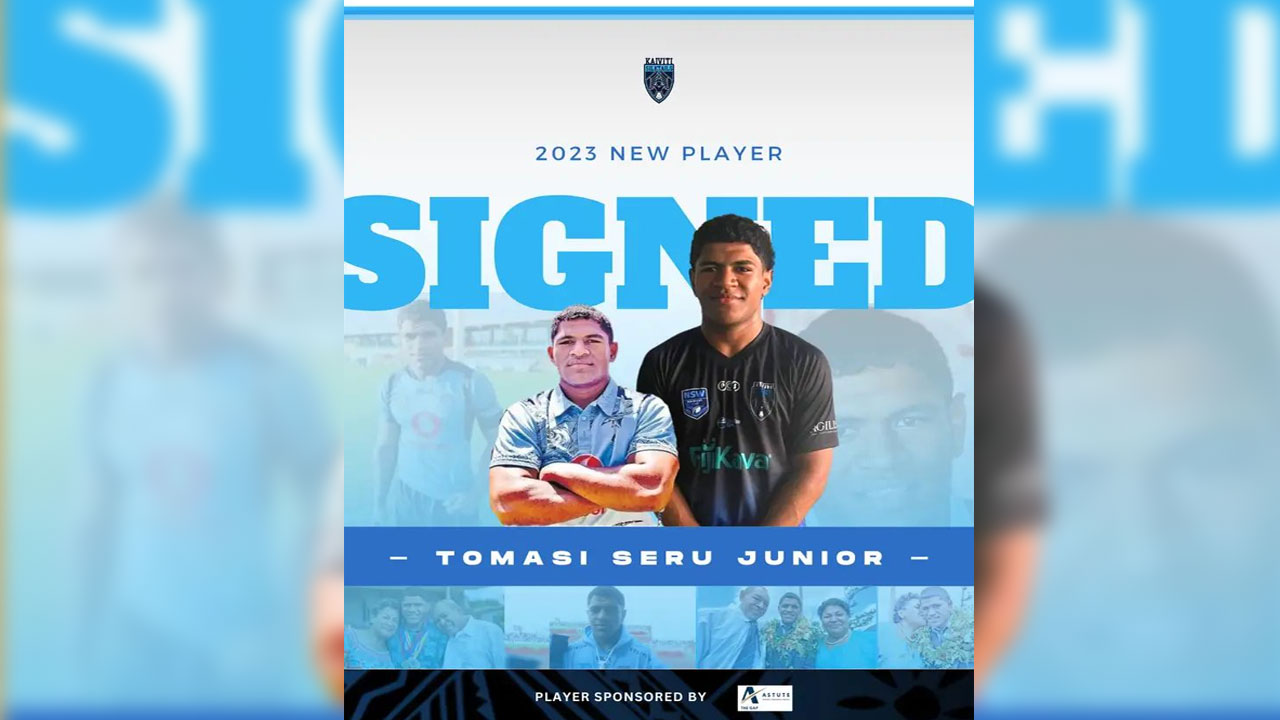 Tomasi Seru Junior has joined the Kaiviti Silktails. [Source: Kaiviti Silktails]
Former Queen Victoria School and Fiji Schoolboys captain Tomasi Seru has joined the Kaiviti Silktails.
The Silktails announced his signing on its social media page adding that the Ketei in Totoya Lau lad has begun his off-season training with the team in Lautoka.
Seru who set a new Coca-Cola Games record in the senior boy's discus last year has been on the Silktails radar since 2021.
Article continues after advertisement
He turned down a contract offer from the Silktails last year citing his commitments with his academic studies.
Silktails Executive Director Stephen Driscoll who is pleased with Seru joining the squad says the most impressive thing about the former QVS Head Boy is his ability to set his priorities right off the field.
Head coach Wes Naiqama says he was impressed with what Seru showed during the inaugural Vuvale Challenge Shield last year and it is great to have someone with his ability in their 2023 squad.
The team at Astute Financial The Gap will be Seru's 2023 Player Partner.
[Source: Kaiviti Silktails]