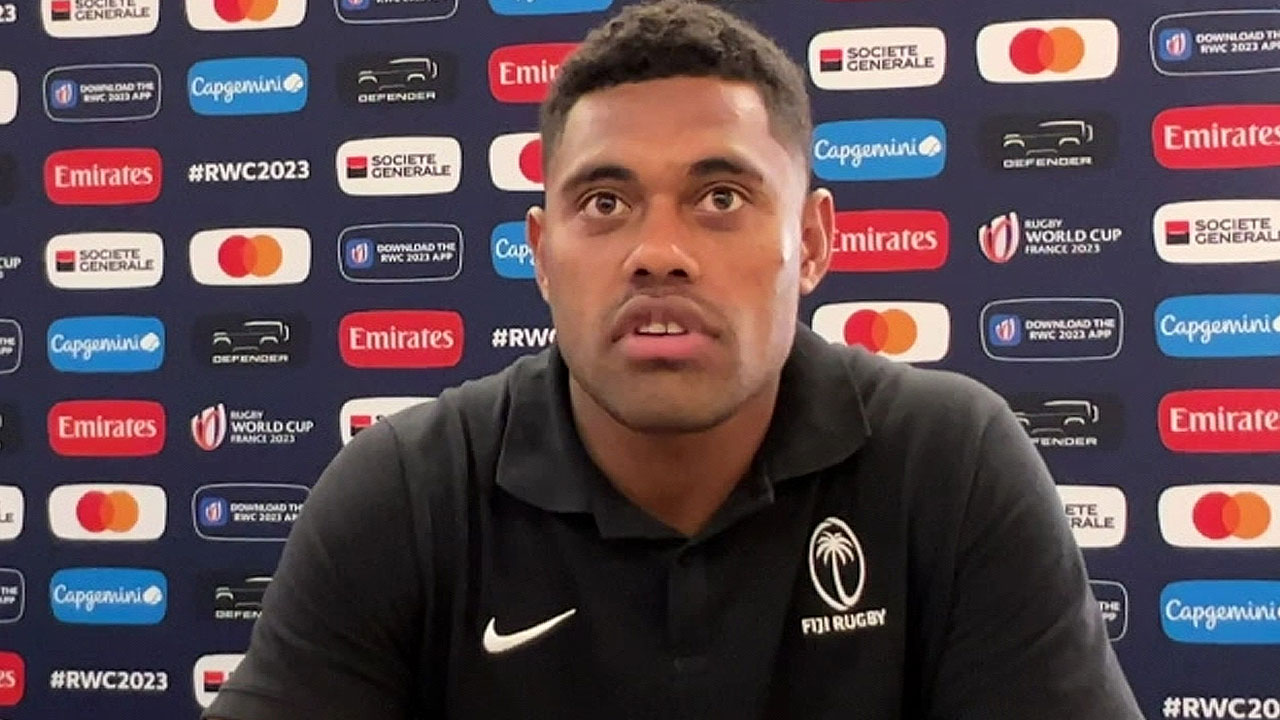 Ilaisa Droasese.
The rugby journey of Flying Fijians fullback Ilaisa Droasese commenced at a young age, fueled by his unwavering passion, which ultimately paved the way for his rise to stardom.
In the recent 22-15 victory over Australia at the Rugby World Cup, Droasese delivered a composed and robust performance that reflected his maturity on the field.
Tiko Matawalu, former Nadroga Rugby Union president and Fiji Rugby Union Development Officer, attests to Droasese's early interest in the sport, highlighting the roots of his enduring enthusiasm for rugby.
Article continues after advertisement
"I remember Droasese coming from Ba when he was still 14 to Sigatoka, I was still there in Nadroga His originally from Sigatoka but his parents worked in Ba and he came back to Sigatoka just to play rugby at 14 years old and he attended Cuvu College and that's how he grew to where he is today."
Droasese joined the Drua following a stint with the Reds in Australia, and his performance has notably surged since then.
Drua coach Mick Byrne acknowledges that Droasese faced challenges along the way but is currently reaping the well-deserved rewards of his relentless dedication and hard work.
"He has done his work, he has got good composure and I was really happy for him. He has had a mixed start for from last year coming in after leaving the Reds, he has done a lot of work pre-season, he has had a bit of up and down year but he has proven himself and I am so happy for him that he has come out and held his own in a big Rugby World Cup match."
Droasese's younger sister Sereana Naweni is also a national age group football rep.