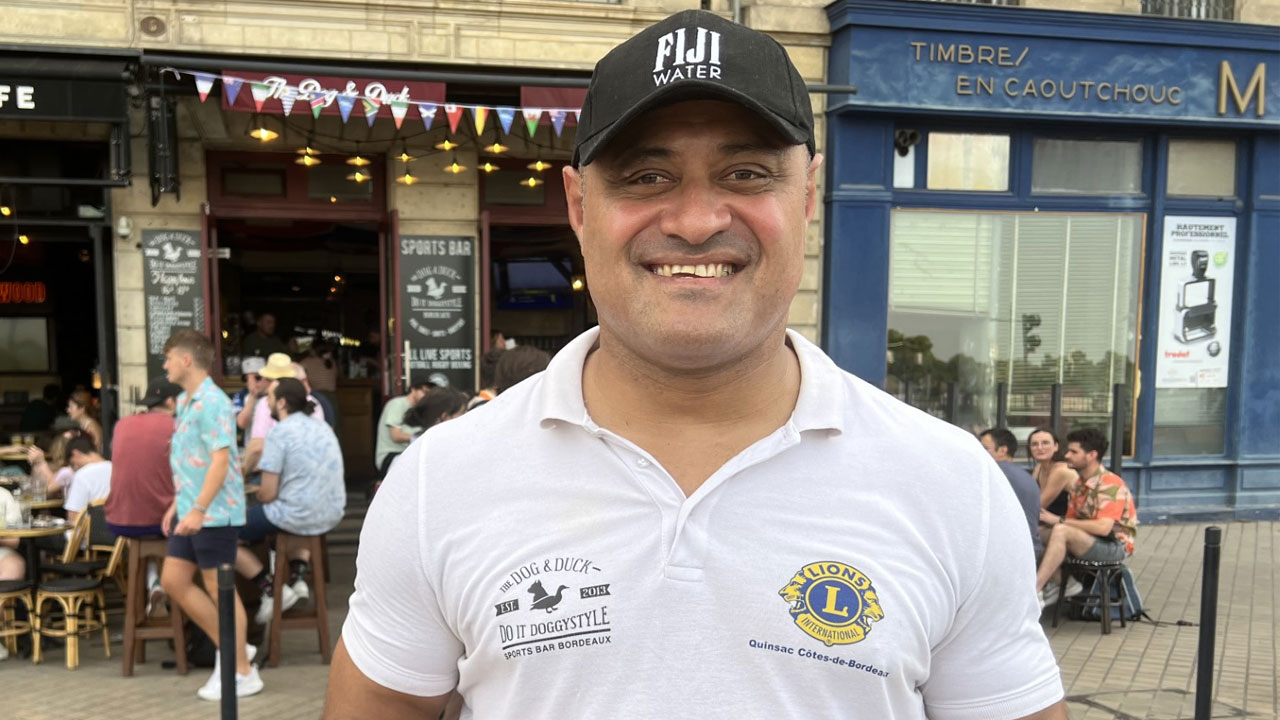 Aseri Latianara outside his work at a popular bar in Bordeaux
Life after rugby is always a challenge but former Nadi and Fiji Barbarians winger Aseri Latianara, he's enjoying his 16th year in France.
His rugby career ended 11 years ago due to a knee injury after setting foot in France in 2007 through a connection with former Flying Fijians winger Isaac Mow.
Latianara who is now working at a popular bar in Bordeaux thought he was going to spend only a season in France, however, the rest is history for the 43-year-old.
Article continues after advertisement
The Korovelu, Navosa man says he had to make a tough decision in 2007.
"When I came here to France in 2007, couple of weeks after that my dad passed away so I had to change my mindset, I had to change my thinking so I played until 2012 and 2013 I met up with the owner of the bar which is Micky."
Latianara was part of the Nadi team that briefly held the Farebrother trophy in 2002 but things quickly changed when he got a contract for a club in Lyon in 2007.
Fiji's consular in France Bruno Finance says there are many Fijian players like Latianara who are settling in France after rugby.
"Because the relationship is so good between the Fijian people and French people, most Fijian people want to stay in France after playing for some clubs so we have increased activity."
Aseri's twin brother Tevita Latianara played two Tests for Fiji in 2002.
There're over 300 Fijian rugby players in France at the moment and the numbers are expected to increase after this Rugby World Cup.