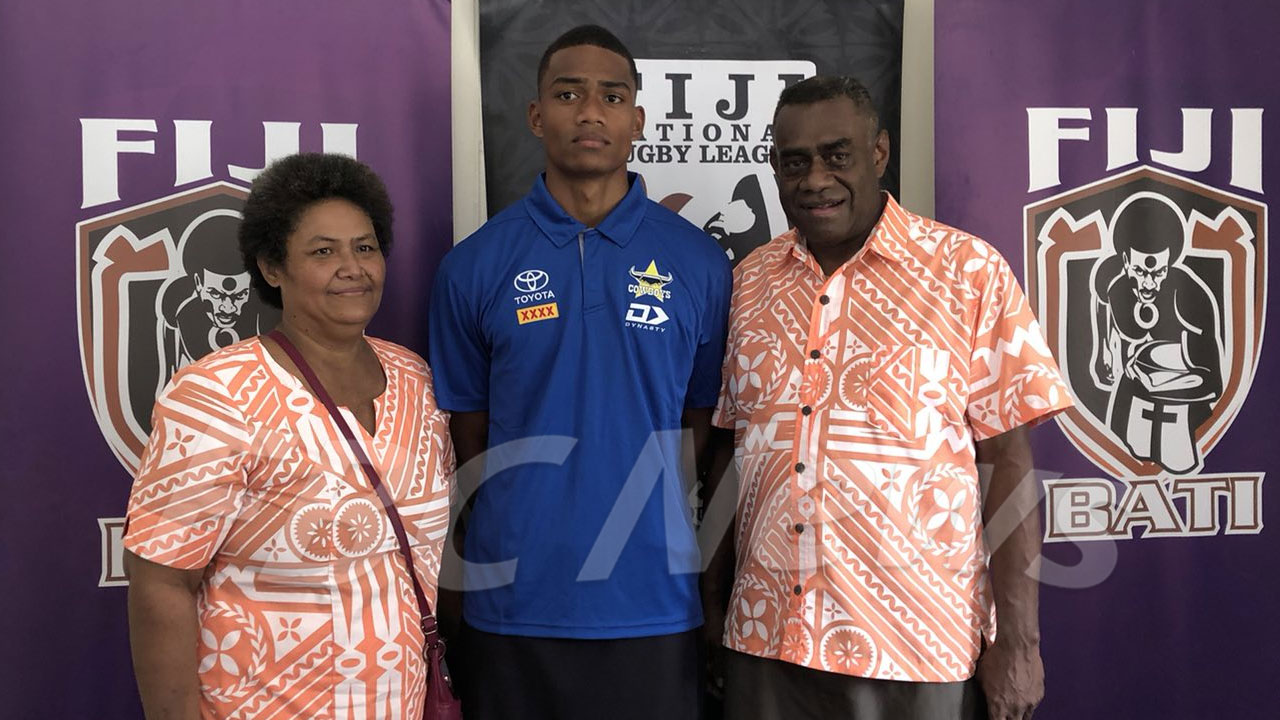 Lemeki Radovu with his parents
17-year-old Lemeki Radovu signed a three-year contract with the North Queensland Toyota Cowboys today.
The signing took place at the Fiji National Rugby League Head Quarters in Domain, where Radovu expressed his overwhelming emotions.
Coach Wise Kativerata praises Radovu as a special young man who continuously caught his attention with his exceptional abilities.
Article continues after advertisement
"After a month I keep going back to Aseri Sorovaki, I said I need to go and see that kid again and Aseri goes you've never done that in your whole life but lucky enough I went back the next day and Lemeki was in school and then I requested to see Lemeki's Dad.' Kativerata adds that was a start to something special for Radovu."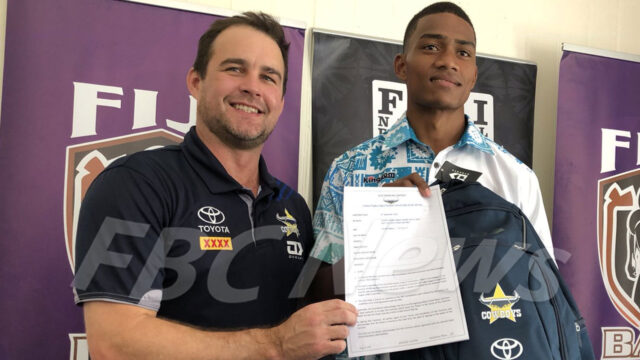 Lemeki Radovu [right] with Dane Campbell, the recruitment manager for North Queensland Toyota Cowboys
Radovu's determination was highlighted as a distinguishing factor.
Radovu is the middle child of three brothers and attends Assemblies Of God High School in Kinoya.
He is set to depart from Fiji in January.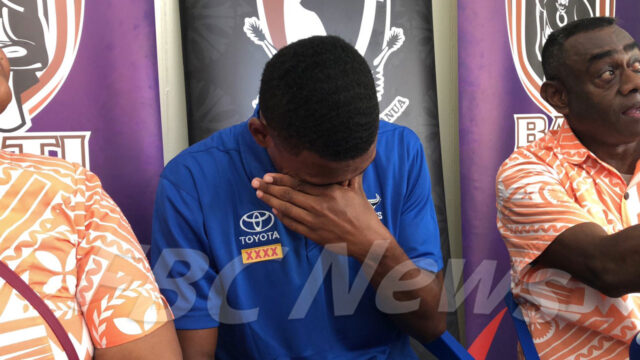 Lemeki Radovu