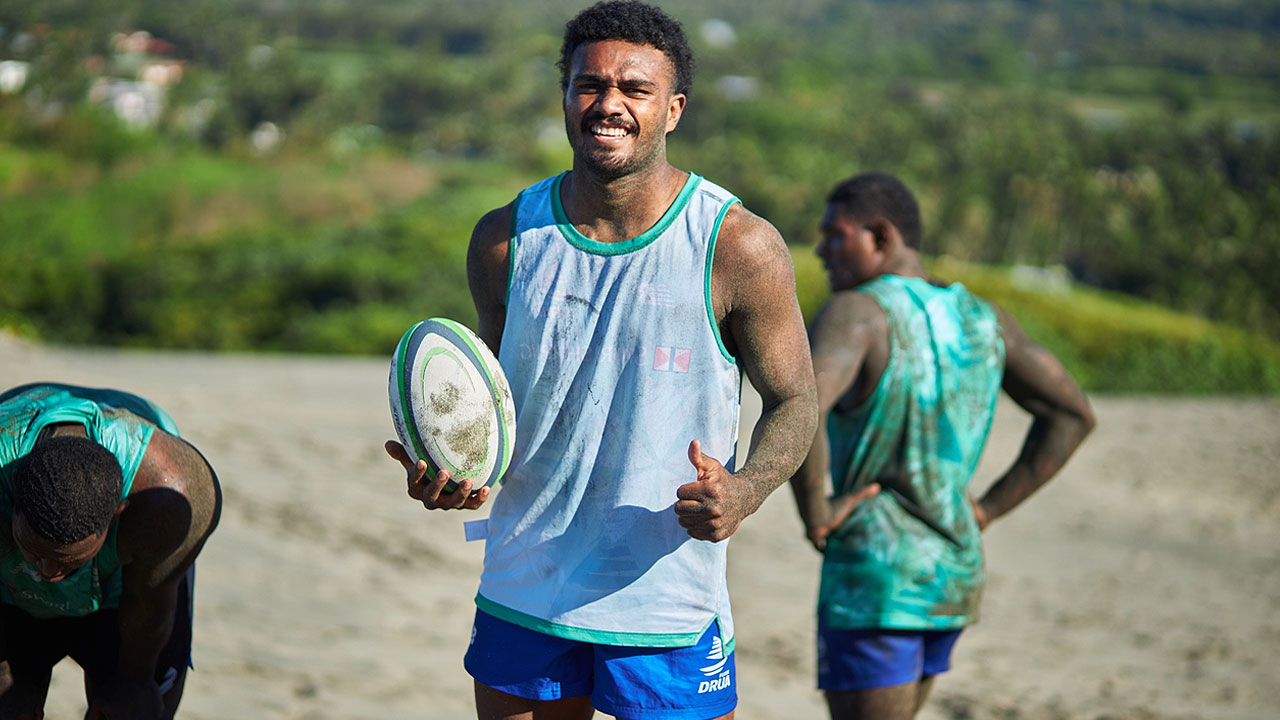 Fijian Drua's newest outside back Iosefo Masi. [Source: Fijian Drua]
Olympic gold medalist and Fijian Drua's newest outside back Iosefo Masi is determined to make his family proud as he embarks on the 2023 Super Rugby Pacific journey.
The humble youngster, says his success is his biggest motivation.
He says while this new journey is exciting, he is unaware what the road ahead will be like.
Article continues after advertisement
"My family is the reason for my sacrifices and they're also the reason for my achievements. I left the village in Taveuni to come to pursue a career in rugby, and I didn't know I would reach this far but I know for sure it has always been the prayers of my family and my village that led me here. To be part of the Drua team to the Super Rugby Pacific is a huge thing and I will always dedicate it back home."
Leaving the 7s scene to join the Cowboys club in 2022, Masi says switching codes gave him different experiences.
"First, switching to rugby league was not in the books for me, I had dreams of making it into the 7s squad which I have achieved. I made the decision to join rugby league for the experience and I am proud to say that I have really learnt a lot from there. Now that I'm in the Fijian Drua side, I will give my equal best"
The former South Taveuni Primary and Holy Cross College student is on a two-year deal with the Drua.