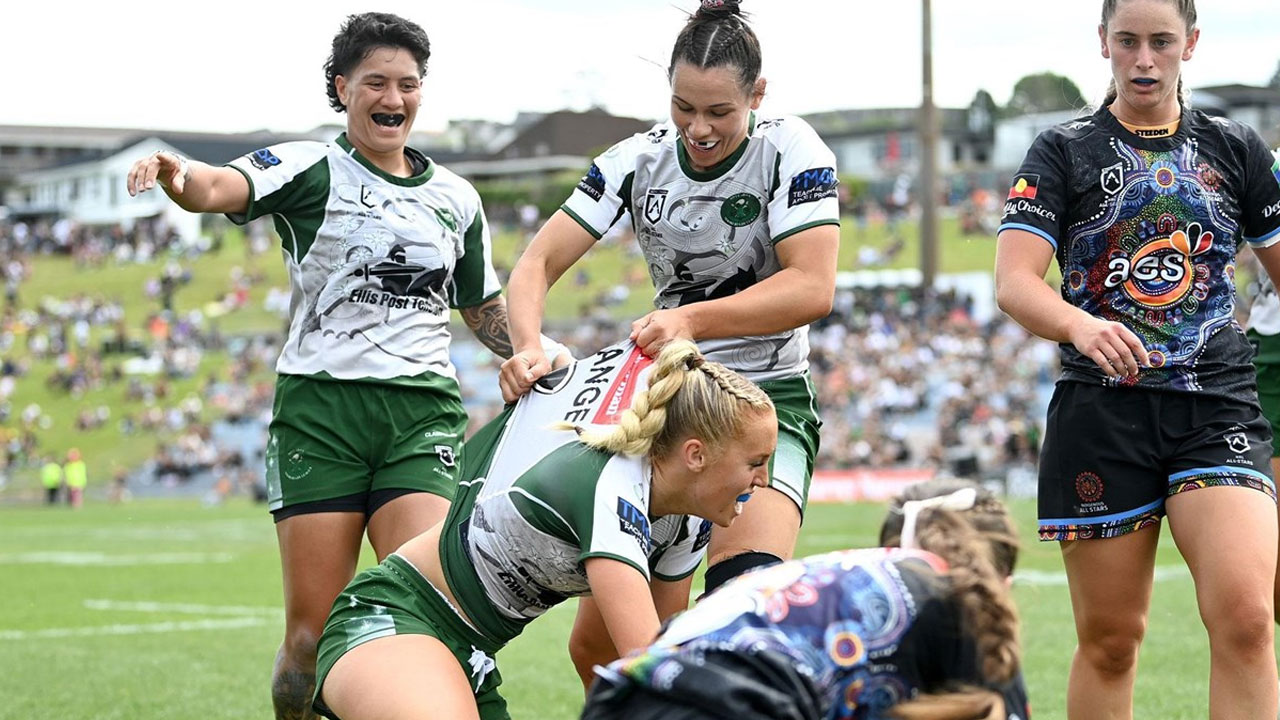 [Source: NRL]
A Zali Fay double and some heroic last-ditch defence saw the women's Māori All-Stars to a 16-12 victory over the Indigenous All Stars on Saturday afternoon.
Fay scored the first and last tries of the match, as well as producing a brilliant covering tackle when the game was tied at 12-12, just as the Indigenous looked set to score a length of the field try.
Co-captain Shannon Mato and fullback Gayle Broughton, on her way to the Trish Hina Medal as Player of the Match, also starred for Keith Hanley's side, as they won the annual clash for the third time.
Article continues after advertisement
The Māori raced out of the gates to score twice in the first quarter, while holding the Indigenous to a penalty goal, but at half-time the gap had been reduced to 8-6.
After Amy Turner scored to even scores at 12-12 late in the match, the Māori made the brave decision to turn down an easy penalty from in front.
But the decision was justified in the end as Fay crossed for the winner on the ensuing set.