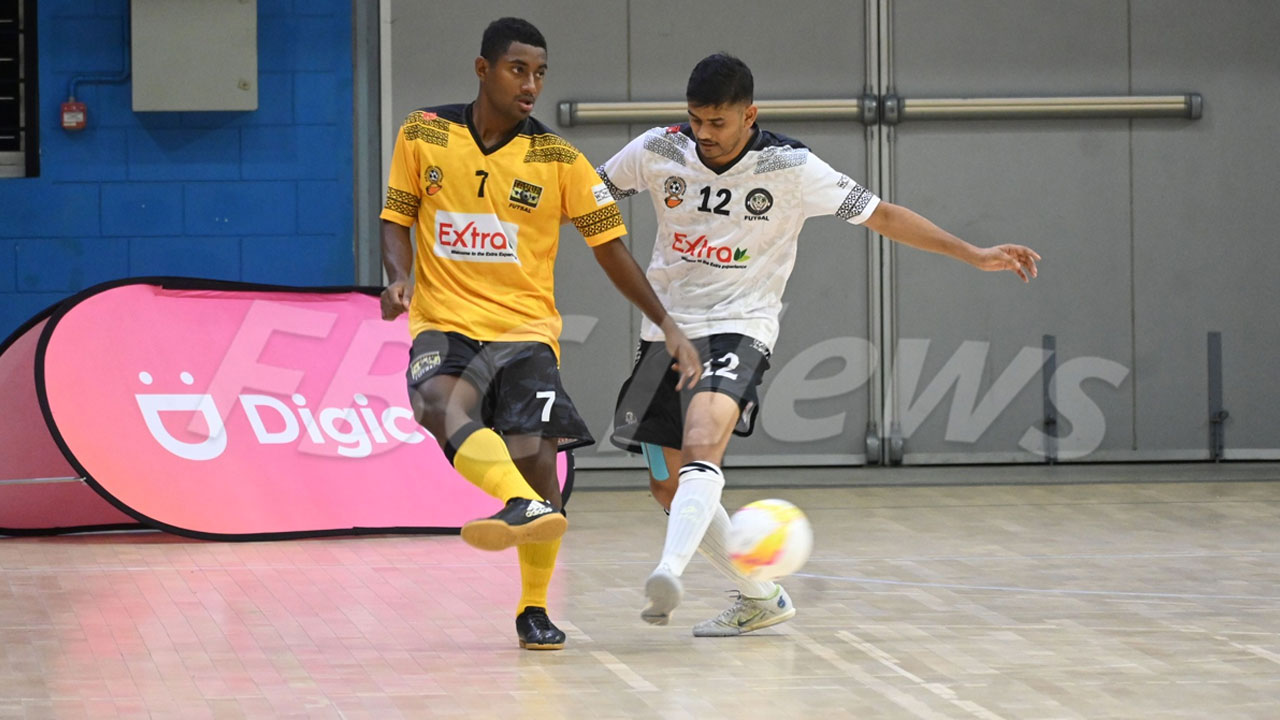 Suva will miss the services of some of its key players from tomorrow in the Extra Supermarket Futsal Inter-District Championship but this is not a worry for head coach Vishal Nadan.
Players like Filipe Baravilala, Shahil Dave and Azariah Soromon are part of the Whites 11-a-side squad for the Pillay Garments Champion vs Champion series against Rewa.
The first round is scheduled for Sunday at 3pm which means that Suva football players in their respective futsal sides will miss their last pool matches as well as the knockout stages.
Article continues after advertisement
Suva futsal coach Vishal Nadan says the departure of their three reps won't be a problem as they have enough depth in the squad.
"We are fortunate to have a very good squad if the reps go there's no problem, we have capable players to stand up, step up and deliver the result."
Other Suva players that will not feature for their teams tomorrow are Tailevu Naitasiri duo Ramzan Khan and Merrill Nand as well as newly signed Bruce Hughes of Lami futsal.
The defending champions will face Labasa in its second Futsal IDC pool match today at 5.30pm at the Vodafone Arena in Suva.
Ba and Nasinu will open Day two of competition at 4pm.