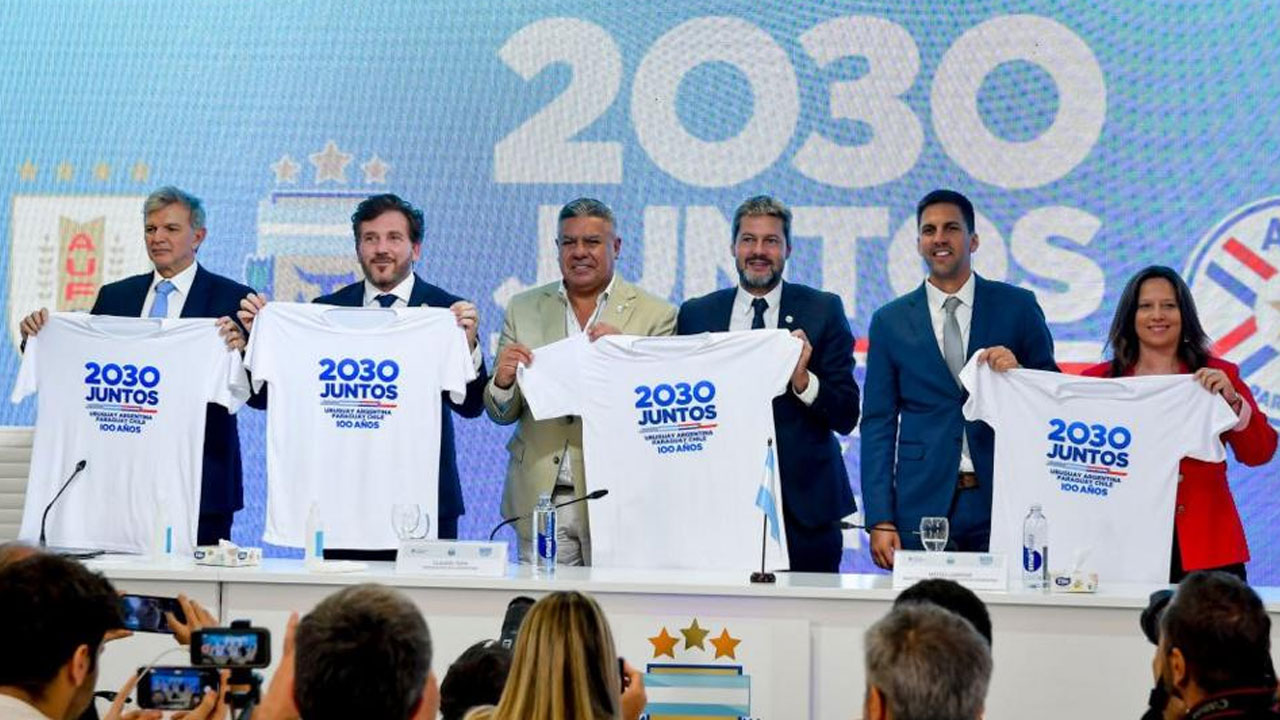 The Argentine Football Association hosted a ceremony on Tuesday to formally announce the South American World Cup bid.
Argentina, Chile, Paraguay and Uruguay have officially submitted their joint bid to host the 2030 FIFA World Cup, 100 years after the inaugural tournament was held in Montevideo.
The four South American nations have called for the World Cup to return to "where football was born".
They will compete with a joint bid from Spain and Portugal, and possible bids from Morocco and Saudi Arabia.
Article continues after advertisement
The United States, Canada and Mexico will co-host the 2026 World Cup.
Two-time winners Uruguay won the first World Cup as hosts when it was held in the country's capital Montevideo in 1930.
Argentina, the 1978 hosts, were crowned world champions for a third time at Qatar in 2022. Chile also previously hosted in 1962.
Argentina's President Alberto Fernandez also said on Twitter that neighboring Bolivia will be asked to join "this dream".