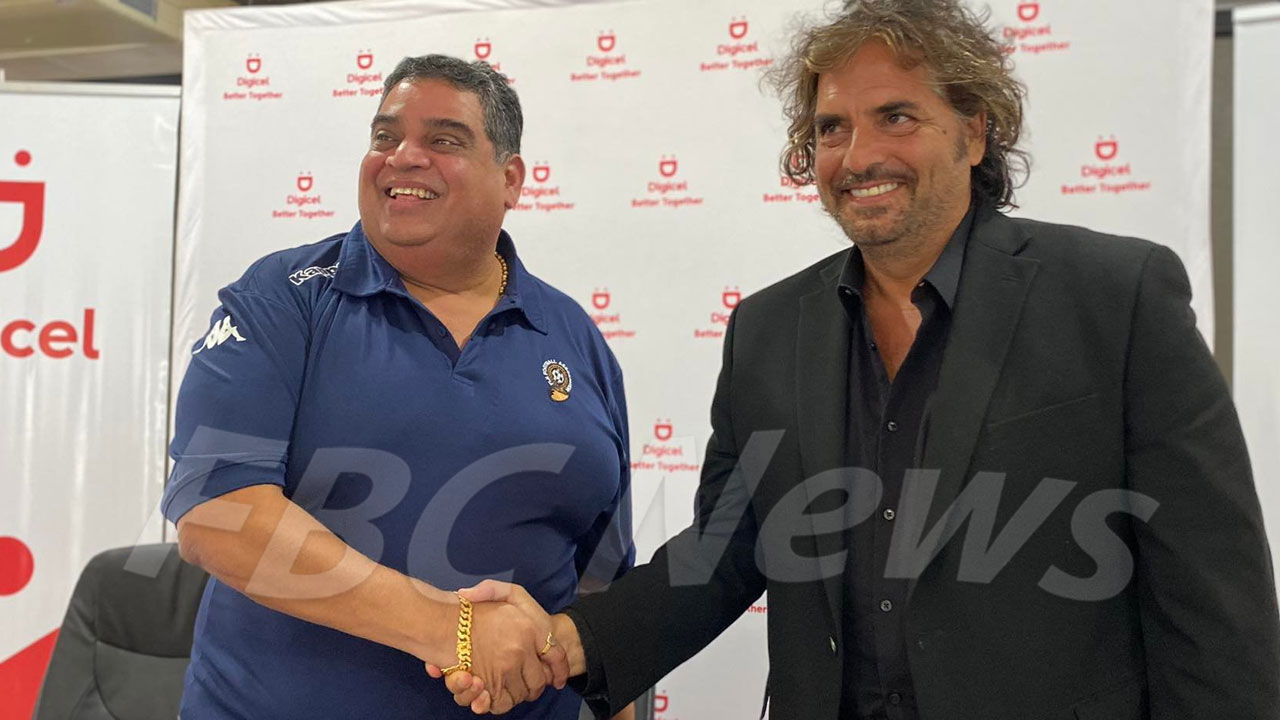 Fiji FA President Rajesh Patel [left] with Rodolfo Zapata after being welcomed in January
Argentinian Rodolfo Zapata is no longer the Digicel Junior Bula Boys coach.
This has been officially confirmed by Fiji Football Association chief executive Mohammed Yusuf today.
Yusuf says an independent consultant did a review of the team following their winless tour of Indonesia last month.
Article continues after advertisement
Following the review it was found that players were unhappy with how Zapata coached them.
The Fiji FA CEO says they had to make the decision of letting him go in order to sustain the players as they had been showing less or no interest of working with him.
Zapata took over the role from Ronil Lal in January which means he was with team for two months.
Yusuf adds, at the moment, Lal is back with the side and he's being assisted by Interim Bula Boys coach Marika Rodu.