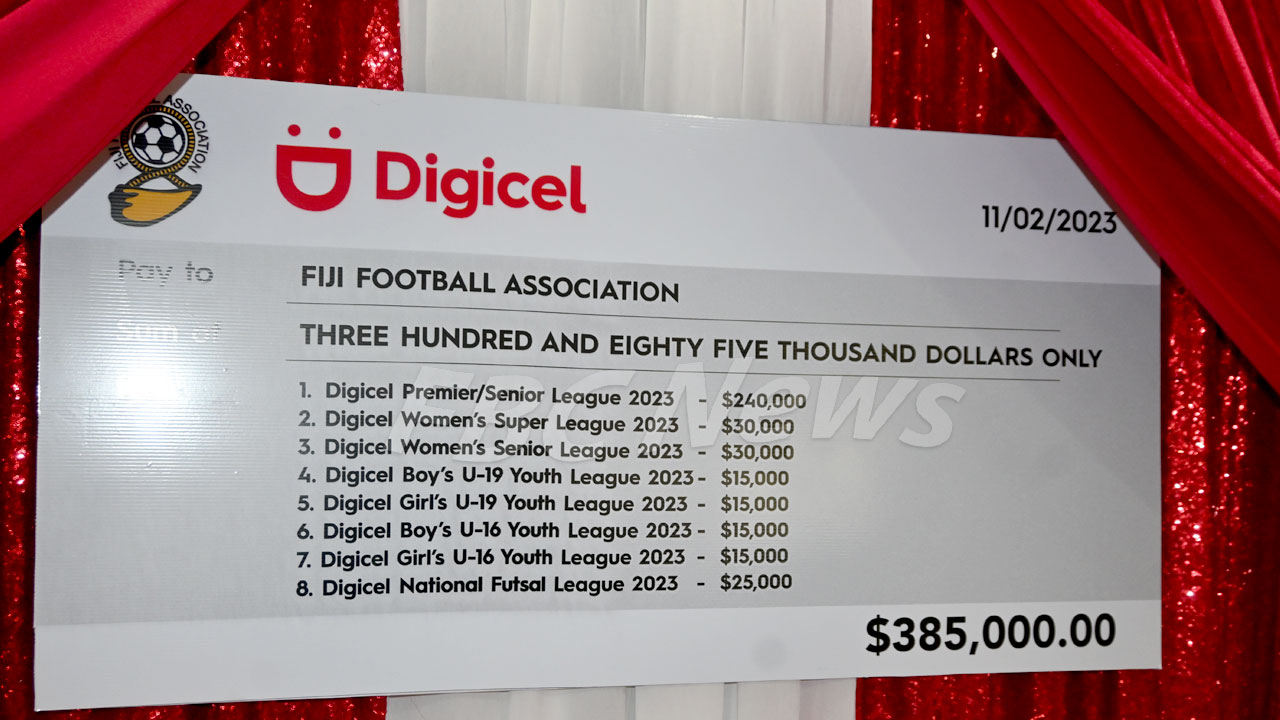 Digicel Fiji has provided $385,000 in sponsorship to the Fiji Football Association for its respective leagues this season.
This was revealed today during the official launch of their leagues and the change of name from Digicel Premier League to Digicel Fiji Premier League.
The name change also applies to all league competitions sponsored by Digicel.
Article continues after advertisement
The DPL and Digicel Fiji Senior League got $240,000 while the Digicel Fiji Women's Super and Senior League gest $30,000 each.
$15,000 has been allocated for the Digicel Fiji Youth Leagues for boys and girls while the $25,000 is directed to the Digicel Fiji Futsal league.
The DPL starts next Saturday.