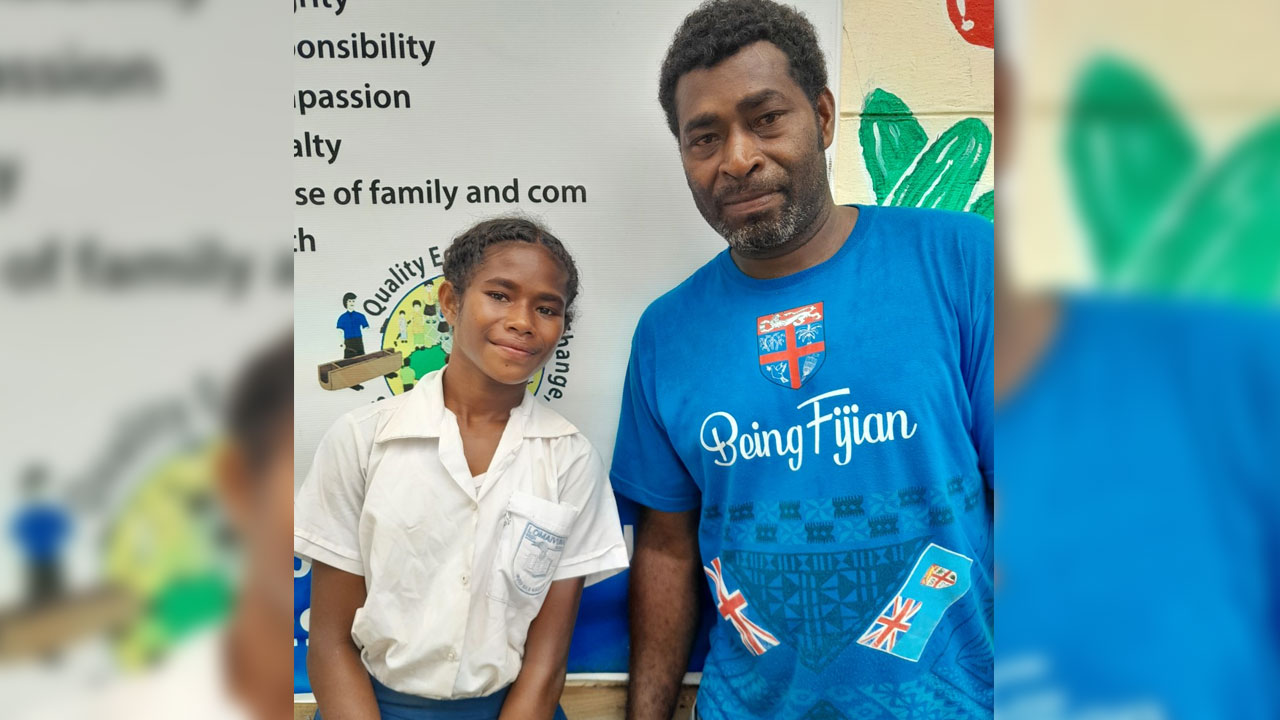 Akeneta Lutu with her dad. [Source: Supplied]
16-year-old Akeneta Lutu will be one of the first-ever women to represent Fiji in the World Cross Country Championship that will be held in New South Wales.
The selection of Lutu into Team Fiji together with sisters Adi Ama Masau and Adi Fulori Masau makes them the first to take part ever since Fiji first took part in 1988.
Head of delegation Robin Dayal says this is all part of Athletics Fiji's selection criteria and succession plan to enhance the raw talents.
Article continues after advertisement
Dayal says want to re-develop the strength Fiji once had in the middle and long-distance runners in the Pacific.
Athletics Fiji is rounding off its final time trial with a cross country competition at Lomaivuna High School on Friday.
Dayal says Akeneta's participation may create another history for Fiji to have her name added into the history books.
He adds the seven young upcoming runners of which five were leading athletes from the 2022 Coca Cola Games, are eager to showcase their talent at the Championship.