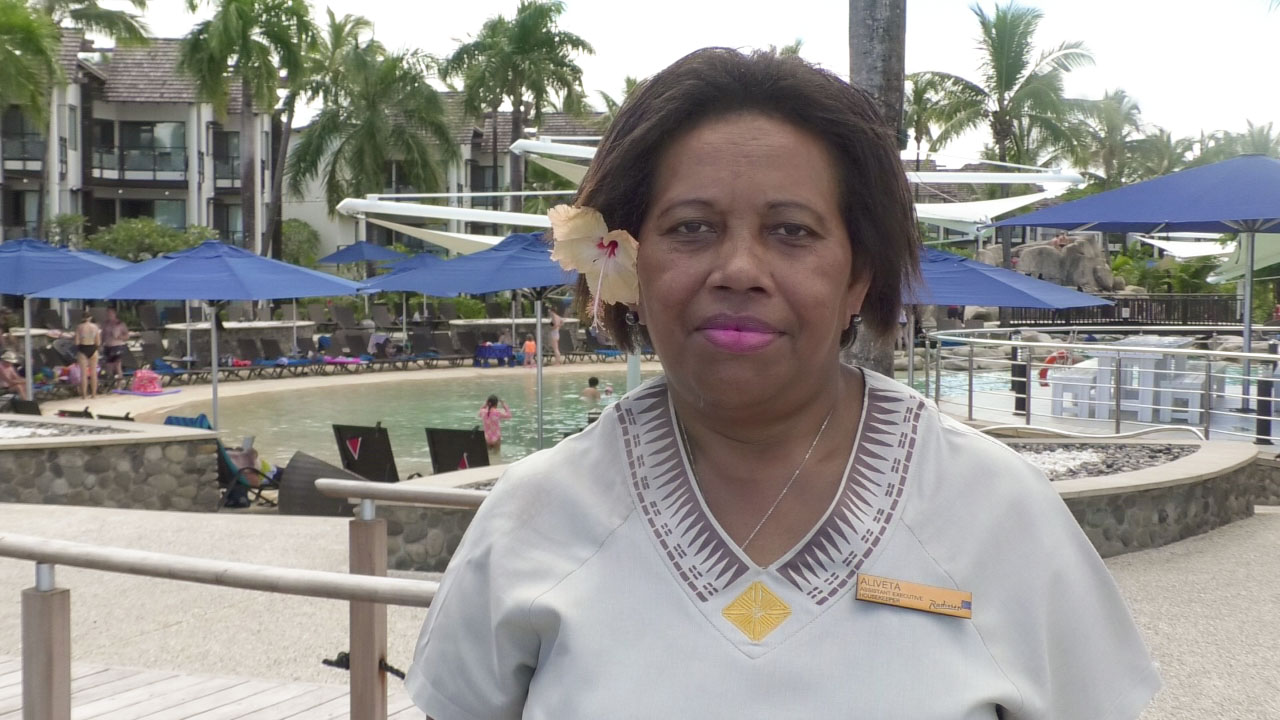 Aliveta Rokosiga
A 52-year-old tourism worker who has worked her way up to become an assistant executive housekeeping at the Radisson Blu Resort says they play a vital role in the industry.
Aliveta Rokosiga shared that she started as a room attendant at the resort, but she had a target that she needed to achieve.
Rokosiga says in her 13 years, she has been promoted a few times as she pushed ahead in her field of work.
Article continues after advertisement
"We don't just think that women are out there just in the kitchen or at home to do something; we have our aims in life, and we have to move on."
Rokosiga says the industry has also seen many women rise to the occasion or assume leadership positions over the years, which shows a level playing field.
She says during the lockdowns, many of her work colleagues went through difficult times as they had to put food on their tables.
However, Rokosiga says their perseverance and ability to adapt to situations have been the keys to their journey.
International Women's Day is globally celebrated annually as a focal point in the women's rights movement, bringing attention to issues such as gender equality, reproductive rights, and violence and abuse against women.