News
Two competitors remain in the Mirchi FM's Bum Meh Hai Dum competition
April 28, 2019 12:45 pm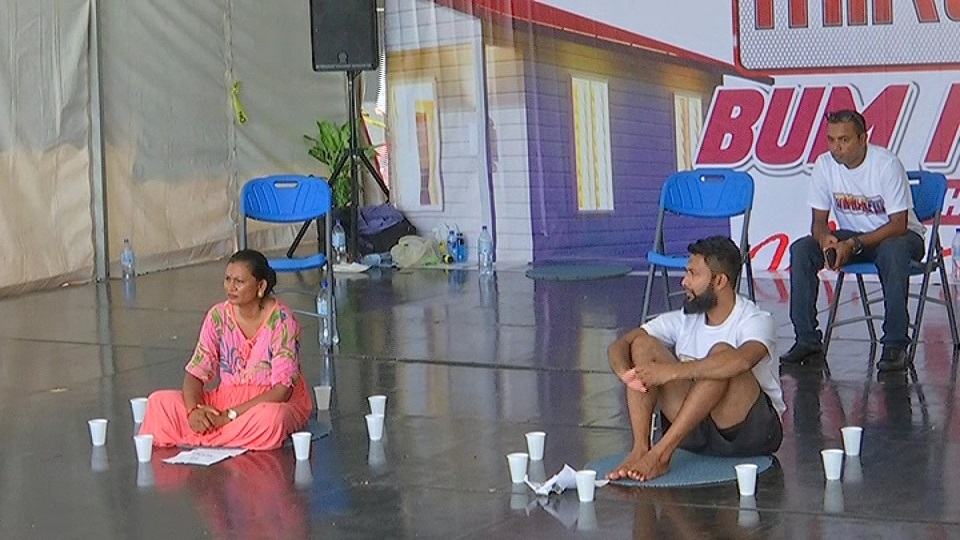 Close to 80 hours and the Mirchi FM's Bum Meh Hai Dum competition finale is now down to two competitors.
The competition started on Thursday with twenty participants.
The third competitor Shaloni Devi of Nakasi decided to quit in the 73rd hour of the competition, a few minutes before the 20 minute break.
Article continues after advertisement
Mirchi FM Radio Presenter Ziyad Parvez says the competition is now between Mohammed Ali of Nadi and Reena Devi of Nawaka.
"Now we've actually been able to determine that the house is going infact going to Nadi So there is no saying how long this competition will go on. The final two competitors are neck and neck and they are to get they break just after 5pm "
In Mirchi FM's Bum Meh Hai Dum competition, competitors sit on a designated mat for four hours without spilling the cups of water beside them as an added obstacle.
Competitors also have to ensure they're seated on their mats on time after the 20 minute break every four hours.
Those who do not meet these requirements will be disqualified.
The last competitor sitting will walk away with a $60,000 dollar two -bedroom house.
Stay with us for more updates on this on-going competition to watch it live on Mirchi FM's Facebook page.
Keep Connected With The Latest News, Weather, And Sports on Fiji's Best Radio stations.