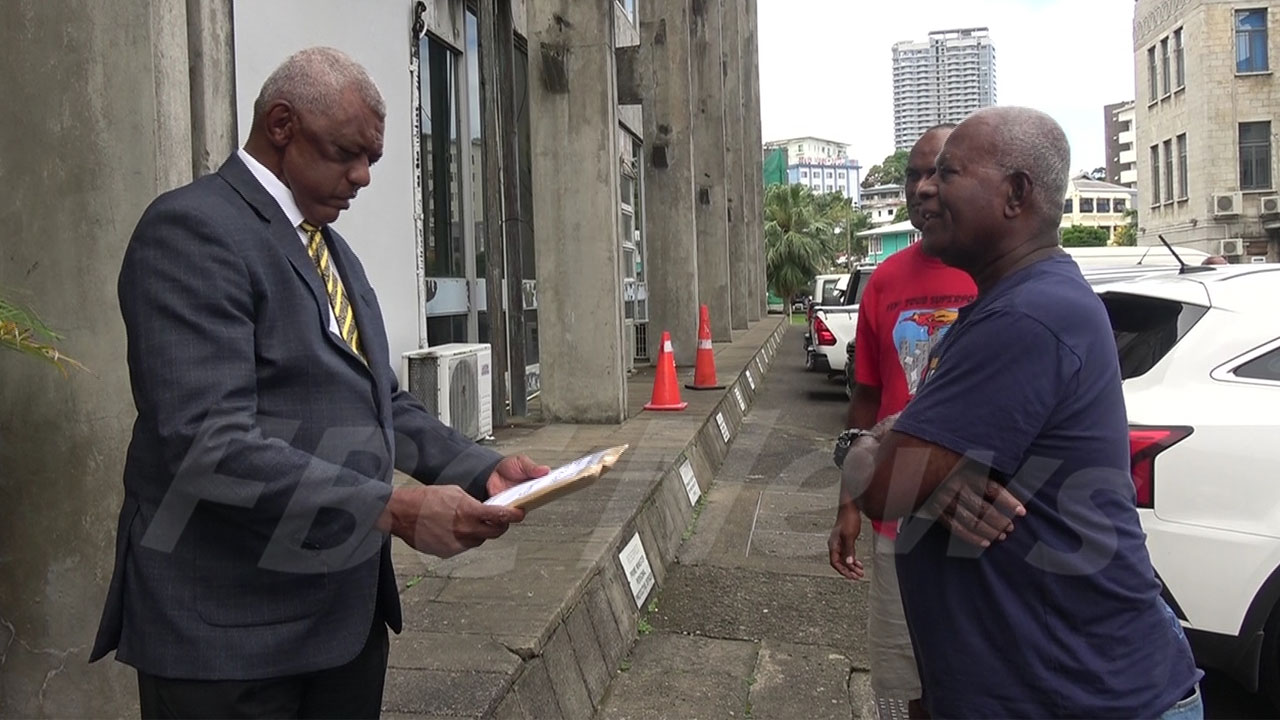 Minister for Home Affairs Pio Tikoduadua receives another set of petition today
Minister for Home Affairs Pio Tikoduadua worries that Fijians are being used in an effort to halt the return of Grace Road President Daniel Kim to South Korea.
Tikoduadua highlighted this as he received another set of petition today.
The petition is from villagers of Yadua in Cuvu, Nadroga.
Article continues after advertisement
Yadua villager Neimia Builoma says Grace Road has significantly developed their land and even employed their people.
He claims that deporting Kim will have an effect on the Grace Road businesses.
Meanwhile, Tikoduadua commended Builoma for exercising his right and reaffirmed that proper procedure will be followed to consider all petitions that had been submitted.
"I'm getting this impression that locals are being used to try and pervert the cause of justice in my view. That is my concern, in this matter way the matter is before the court, people and Fiji has rights, I'm standing here and receiving this application."
Tikoduadua emphasized that the issue concerns Kim, who is wanted by the government of Korea and is listed in the Interpol red notice.
He stressed that the Grace Road Group is not the focus of this.
Tikoduadua says the government will accept any petition as he calls on the public to consider the true nature of the situation.
A court hearing is scheduled for next Monday to determine Kim's fate.