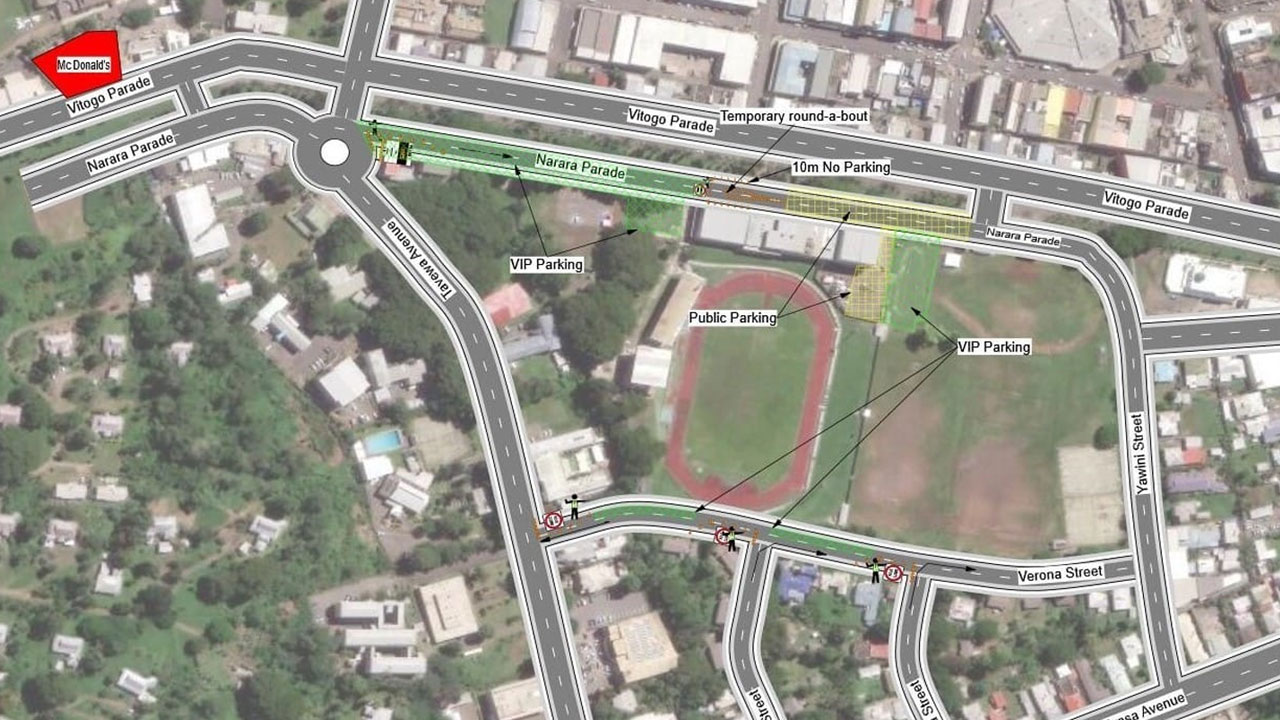 [Source: FRA/ Facebook]
There will be a temporary closure or road restriction in certain parts of the Lautoka City Central Business District area tomorrow from 7 a.m. to 5 p.m.
This is to accommodate game-day activities for the Super Rugby Pacific match between the Swire Shipping Fijian Drua and Moana Pasifika.
The areas affected include Narara Parade, from Elizabeth Square to Churchill Park Main Gate, accessible only to parking ticket holders from Elizabeth Square End.
Article continues after advertisement
Verona Street, from Tavewa Avenue junction to Malolo Street junction, is accessible to only parking ticket holders from Tavewa Avenue End.
Verona Street from Malolo Street Junction to Nanuya Street Junction, Malolo Street onto Verona Street and Nanuya Street
The travelling public and stakeholders are advised to adhere to the traffic management setup for the duration of the game-day activities.
The Lautoka City Council and the Fiji Police Force will be on duty to direct traffic.