Roads
Nausori - Nakasi road upgrade progressing well: FRA
January 18, 2019 4:39 pm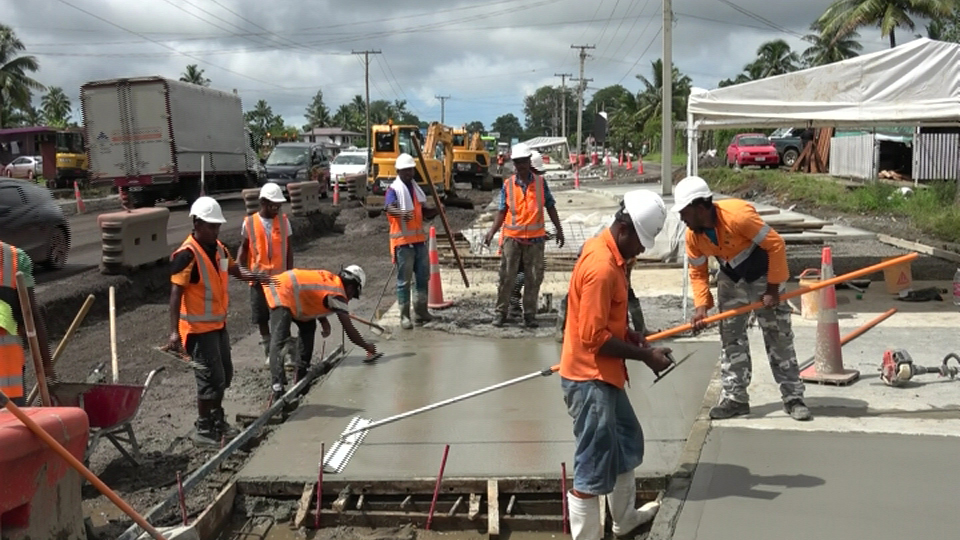 The roadwork currently underway along the Nausori-Nakasi corridor.
The unfavorable weather condition hasn't dampened the roadwork currently underway along the Nausori-Nakasi corridor.
Fiji Roads Authority chief executive, Jonathan Moore says the four-lane road project from the Rewa Bridge to Nakasi has been going well.
He says their contractors Higgins Fiji and newcomer Dayals Quarries are trying to seal some of the road section to move traffic from the old road to the new one.
Article continues after advertisement
While visiting the work site this morning, Moore says they're also working on bus bays and footpaths to ensure pedestrians can start using it.
"The thing about this work is that we're trying to create a new road in a location where there's an existing road and it's in a very narrow corridor so we have to consider safety all the time. As soon as we can get something open for the public, we will do it. Whether that's a footpath or a road section, we will open it straight away so people can use it properly and as you can see it's very congested and very busy right now."
Moore says the mass number of workers part of the upgrade have sped up the work.
He says the first transition from the old road to the new one will be done within a week or a fortnight by the latest.
However, this section isn't the final road but an interim measure to get the old section removed, re-graded and have a new surface placed there – a stage phase to move from one traffic to another.
The 3.8kilometre upgrade is expected to be completed by June easing traffic congestion for residents and daily commuters along this busy corridor.
Keep Connected With The Latest News, Weather, And Sports on Fiji's Best Radio stations.