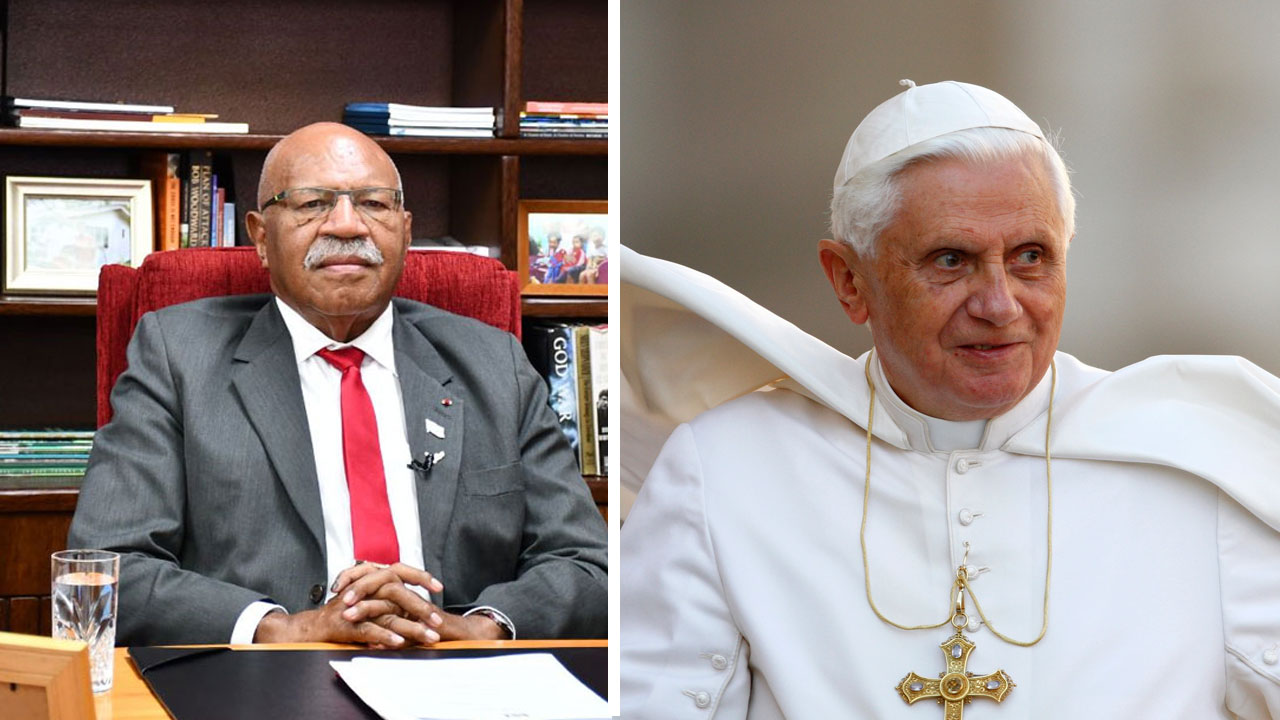 Prime Minister Sitiveni Rabuka has offered condolences on the passing away of Pope Emeritus Benedict XVI.
In his condolence letter, which was conveyed to Pope Francis, Rabuka expressed profound sadness and offered his deepest sympathies.
He says the thoughts and prayers of Fijians are with Pope Francis and the Holy See during this difficult time as we remember Pope Benedict's profound ministry and legacy.
Article continues after advertisement
Pope Benedict passed away yesterday at the age of 95.
He was the first German in 500 years to hold the highest position of the Roman Catholic Church, when he became Pope in 2005.
Pope Benedict resigned as leader of the Church in 2013 due to ill-health.
His funeral will be held on Friday at Saint Peter's Square in the Vatican City.