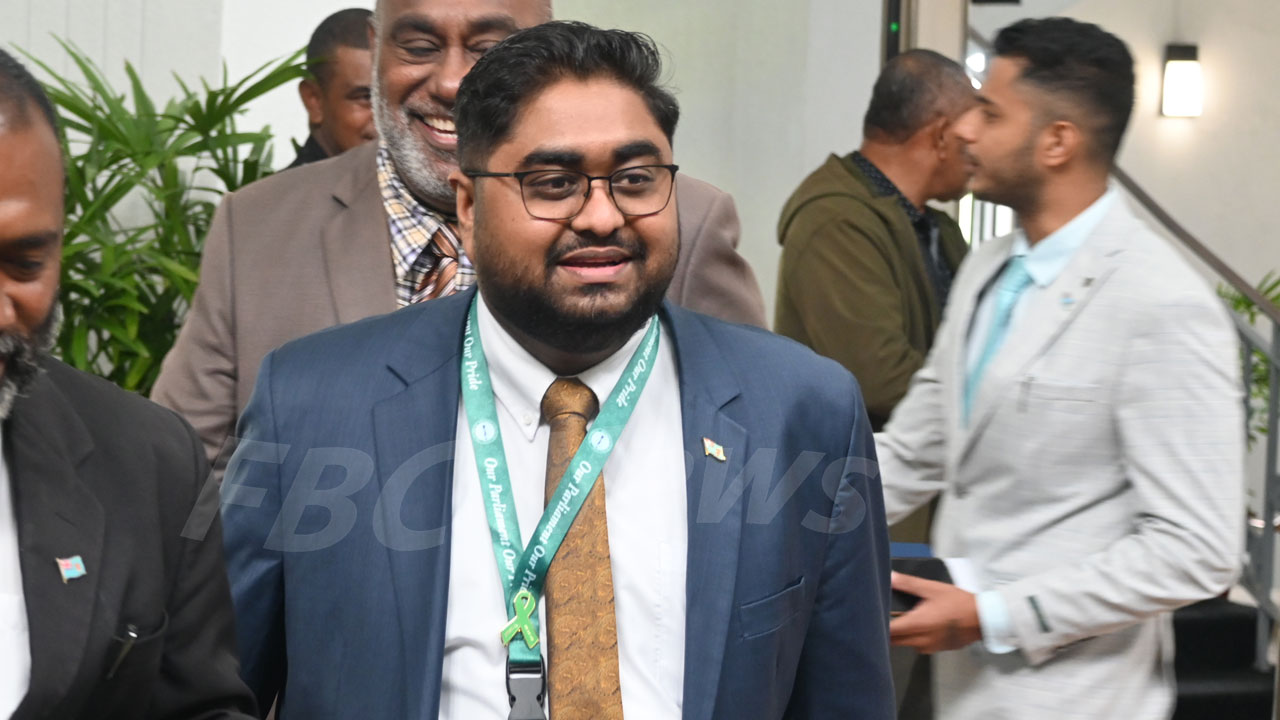 FijiFirst MP Ketan Lal. [File Photo]
Deputy Prime Minister Professor Biman Prasad says the filth verbose from FijiFirst MP Ketan Lal wasn't surprising.
Prasad adds that Lal didn't realize what was scripted for him was not only derogatory but inciteful.
During his maiden speech in parliament today, Prasad highlighted that Lal made disparaging remarks against him and his party for turning a blind eye to destroying secularism.
Article continues after advertisement
He says that Lal was accusing him for turning a blind eye and ignoring discrimination against Indo-Fijians.
In his speech yesterday Lal said that Prime Minister Sitiveni Rabuka has talked a lot about reviewing Fiji being a secular state and wonders whether Professor Prasad, Charan Jeath Singh, Agni Deo Singh and Sashi Kiran realize what they are saying.
He also said that Prasad and his party have said nothing essentially selling out the small number of Fijians who voted for them and indeed selling out Hindus all over the world.
"The National Federation Party and no doubt the brave founders of the party are turning in their own graves now. But who knows Madam Speaker perhaps honorable Biman Prasad believes that society is becoming immoral because people of faith are allowed to participate in free religious practice maybe that's why his party is silent while their own voters suffer with the rest of Fiji."
The Deputy Prime Minister says Lal was attacking him in Parliament when he and Agni Deo Singh, were in Denarau, Nadi, participating in the World Hindi Conference that was officially opened by the President yesterday morning.
He says the fact that the World Hindi Conference is being held in Fiji is proof of the Coalition government's recognition of Fiji as a multi-ethnic, multi-cultural and multi-religious nation, just like India which is the world's largest secular state.
"I know he suddenly becomes a small parrot for the general secretary of the FijiFirst party. I am told that he has got something on him and that Mr Speaker came from someone sitting there who kept his mouth shut when the Vishwa Hindu Parishad, of which he was a member, was labeled as a terrorist organization by none other than his party's general secretary and the then Attorney-General."
Prasad says the NFP wasn't born yesterday as they will be 60 years old in July.
He says they are the oldest political party in the South Pacific and they are e an impregnable principled fortress that the likes of Lal will never be able to even make a dent.