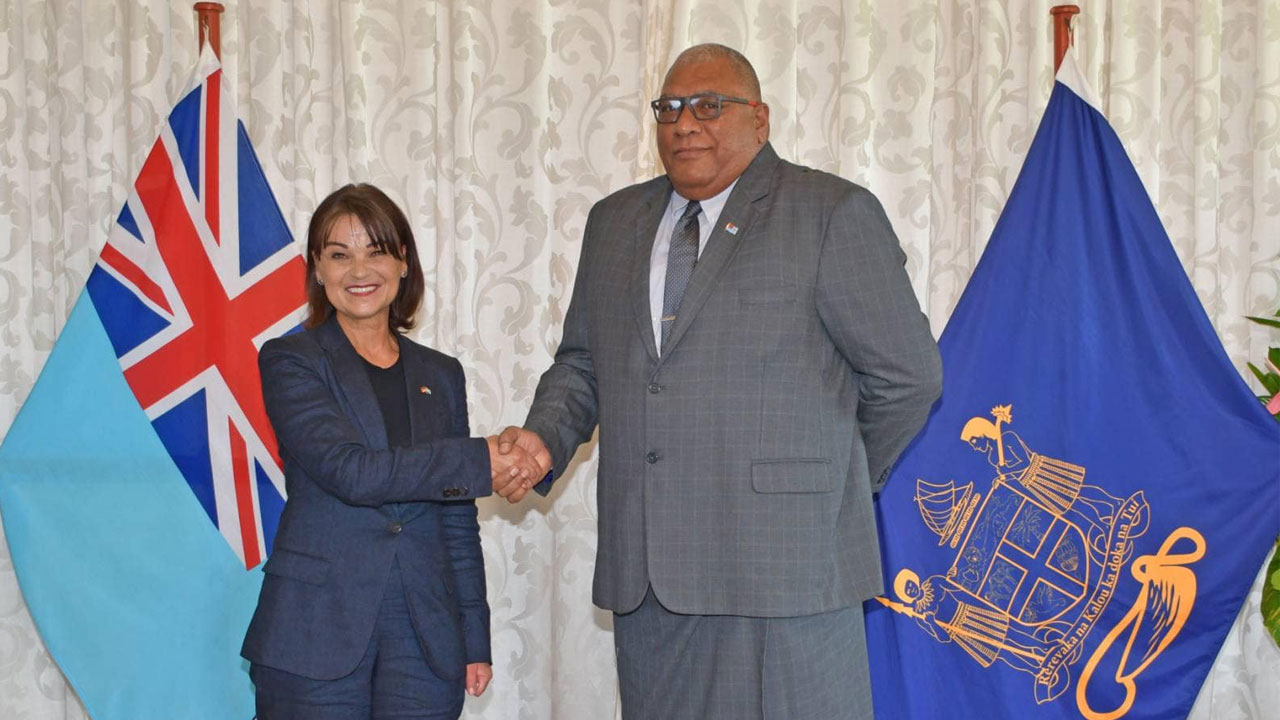 [Source: Fiji Government/ Facebook]
The non-resident Ambassador of Germany to Fiji, Nicole Menzenbach, presented her credentials to President Ratu Wiliame Katonivere yesterday.
Menzenbach is based in Wellington, and has an active diplomatic career as she has served in Lisbon, Portugal, New Delhi, India, Berlin and Germany.
She was German Head of Division for Higher Education, Science and Academic Relations Policy, Federal Ministry of Foreign Affairs from 2014 to 2017.
Article continues after advertisement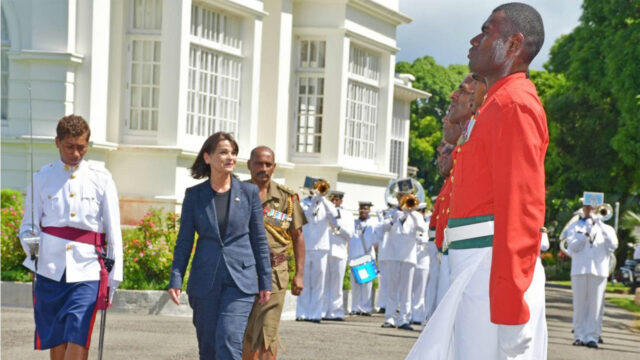 [Non- resident Ambassador of Germany to Fiji – Nicole Menzenbach/ Fiji Government Facebook]
The Ambassador was also the Consul General of Germany to the New England States from 2018 to 2022 before taking up her current role.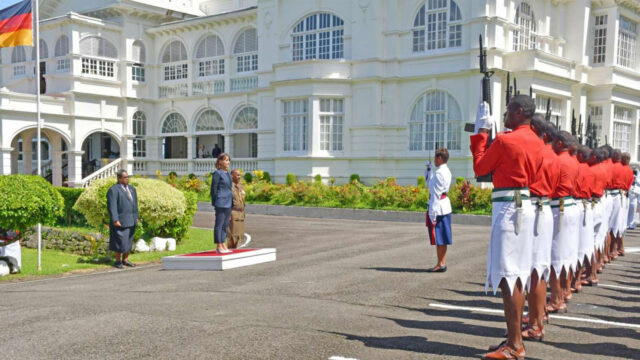 [Non- resident Ambassador of Germany to Fiji – Nicole Menzenbach at the State House/Fiji Government Facebook]