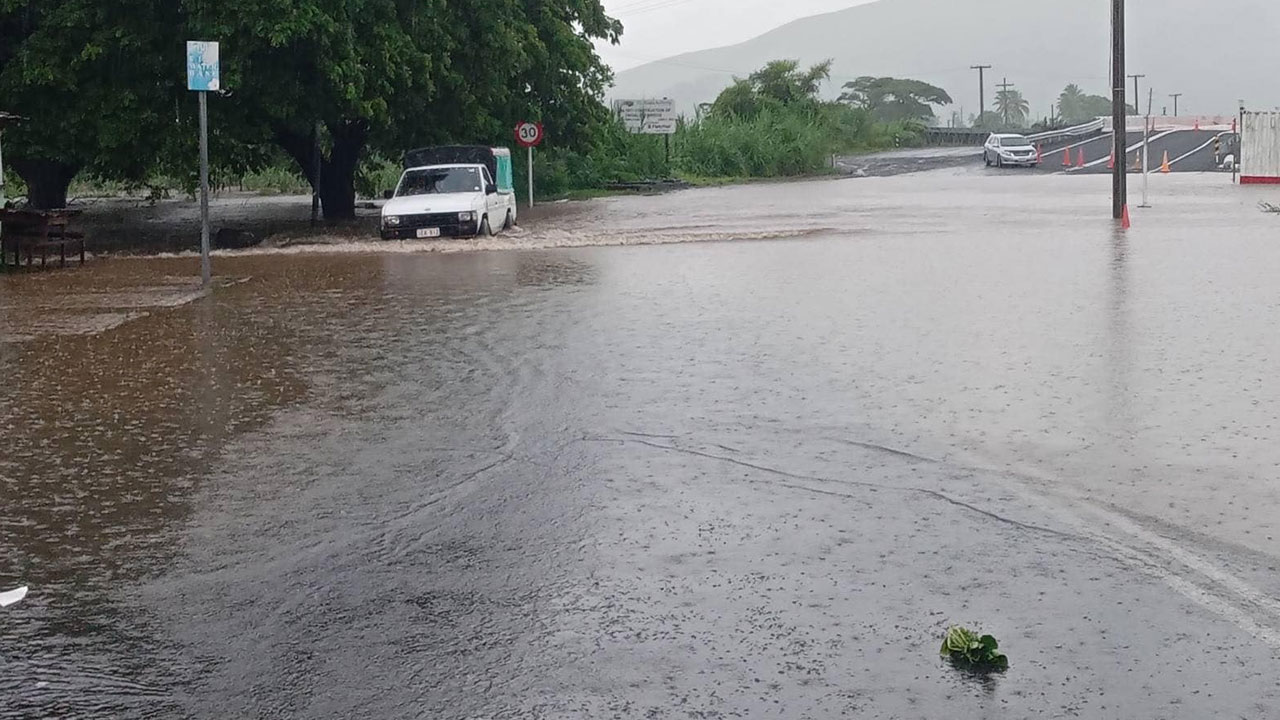 [Source: Fiji NDMO / Facebook]
Access along the King's Highway is currently limited due to flooding of several main access routes.
The National Disaster Management Office is advising members of the public to adhere to advisories issued by authorities and limit any unnecessary travel.
NDMO is calling on the general public to stay away from flooded areas and refrain from attempting to cross flooded rivers or streams where water is above knee level.
Article continues after advertisement
Roads and crossings in the Western Division are closed to all traffic:
Buabua Road Lautoka 1st major crossing, Vakabuli Ind School Road Lautoka 1st major crossing, Drasa Dam road Lautoka 1st major crossing, Nabuna Village Road, Tavua.
Yaladro Road, Tavua. Rukuruku Road, Tavua, Nadarivatu Road, Tavua. Balata Flat underwater, Naseyani Road, Tavua and Viti Vanua Xing – Kings Road Tavua Town end.
Mataniwai Road, Tavua, and Mataniwai flats.
Motorists in the region are advised to plan their journey accordingly and not attempt to cross any flooded roads.