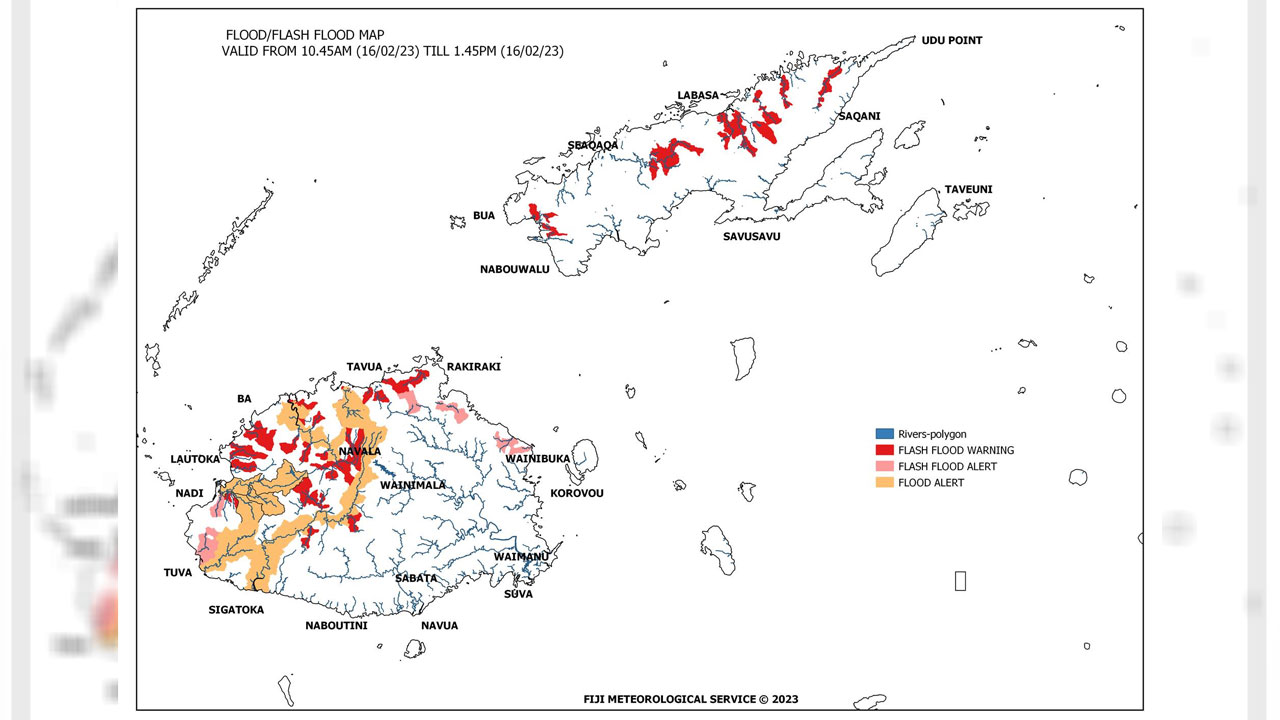 [Source: Fiji Meteorological Service / Facebook]
A flood warning is now in force for low-lying areas, small streams and flood-prone areas within Sigatoka, Tuva, Nadi, Vitogo, Ba and Nasivi Rivers.
The Fiji Metrological Services states that this is due to an active trough of low pressure lying over the group.
An associated cloud cover and rain are expected to affect the group until the weekend.
Article continues after advertisement
The Met Office is also alerting for flooding of roads, Irish crossings, and bridges in low-lying areas and flood plains.
Some disruption to traffic flow and the transport route, especially the upper catchment of the major rivers, is expected.