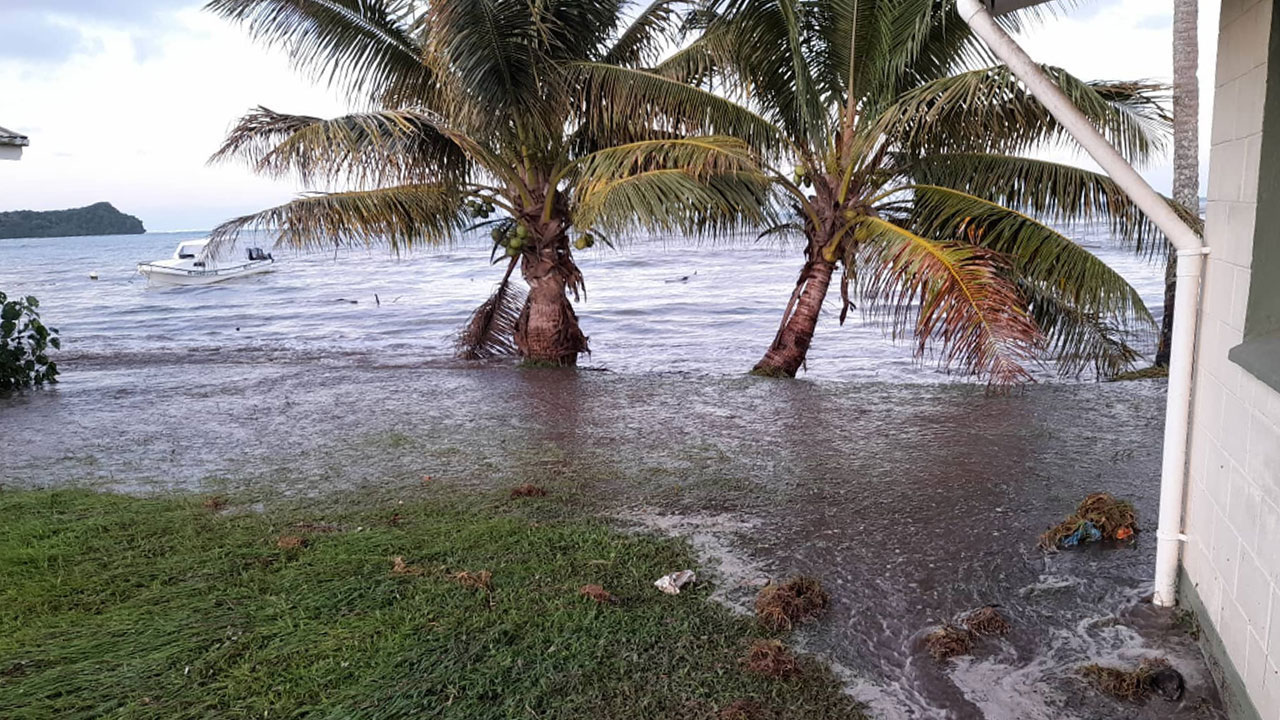 [File Photo]
Fijians living along coastal areas should expect coastal flooding as an alert is now in force for parts of the Fiji group.
A coastal inundation alert is now in force for Yasawa and Mamanuca group, Western Viti Levu to Coral Coast (from Teidamu through Lauwaki, Momi to Coral Coast, Vatulele, Kadavu and nearby smaller islands, Moala group, Central Lau and Southern Lau group.
Fijians living in these areas should expect abnormally high tide over the group from Friday until next Tuesday, which may lead to sea flooding over coastal areas.
Article continues after advertisement
The Fiji Meteorological Services says sea flooding of debris along low-lying coastal areas is expected, especially during high tides.
According to the weather office, a trough of low pressure lies over the northern parts of Fiji and is gradually moving towards the country.
An active trough of low pressure lies to the west and is anticipated to also approach the group.
Associated cloud and showers is expected to affect the group from tomorrow until the next few days.