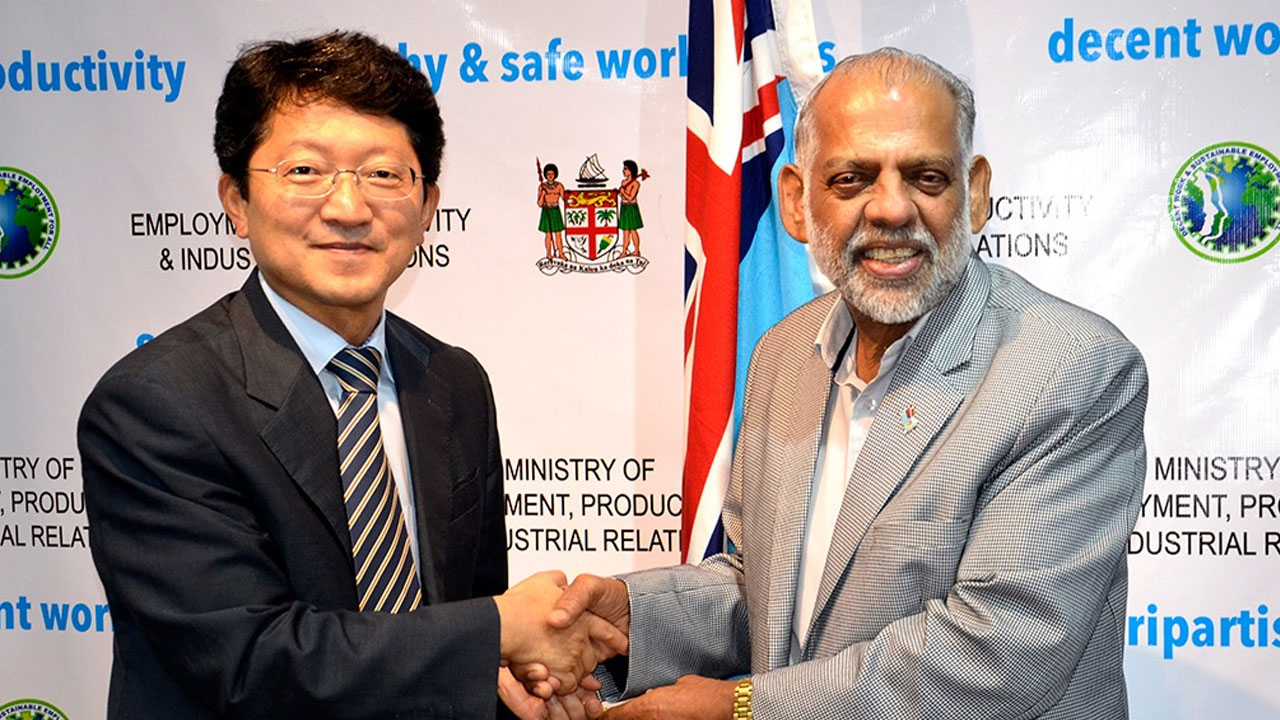 [Source: Fiji Ministry of Employment, Productivity and Industrial Relations / Facebook]
Korea continues to strengthen its relations with Fiji based on shared values and equal partnership.
As the Korean Ambassador to Fiji, Park Young-Kyu recently met with the Minister for Employment, Productivity, and Industrial Relations, Agni Deo Singh.
They both discussed the way forward in enhancing cooperation in particular in areas of skills and development training and assistance on technical skills training facilities.
Article continues after advertisement
Singh also stressed addressing climate change, strengthening healthcare systems, and improving the educational environment.
The ambassador also acknowledged the work done by the ministry and thanked the Fijian government for the long history of bilateral relations between Fiji and Korea.