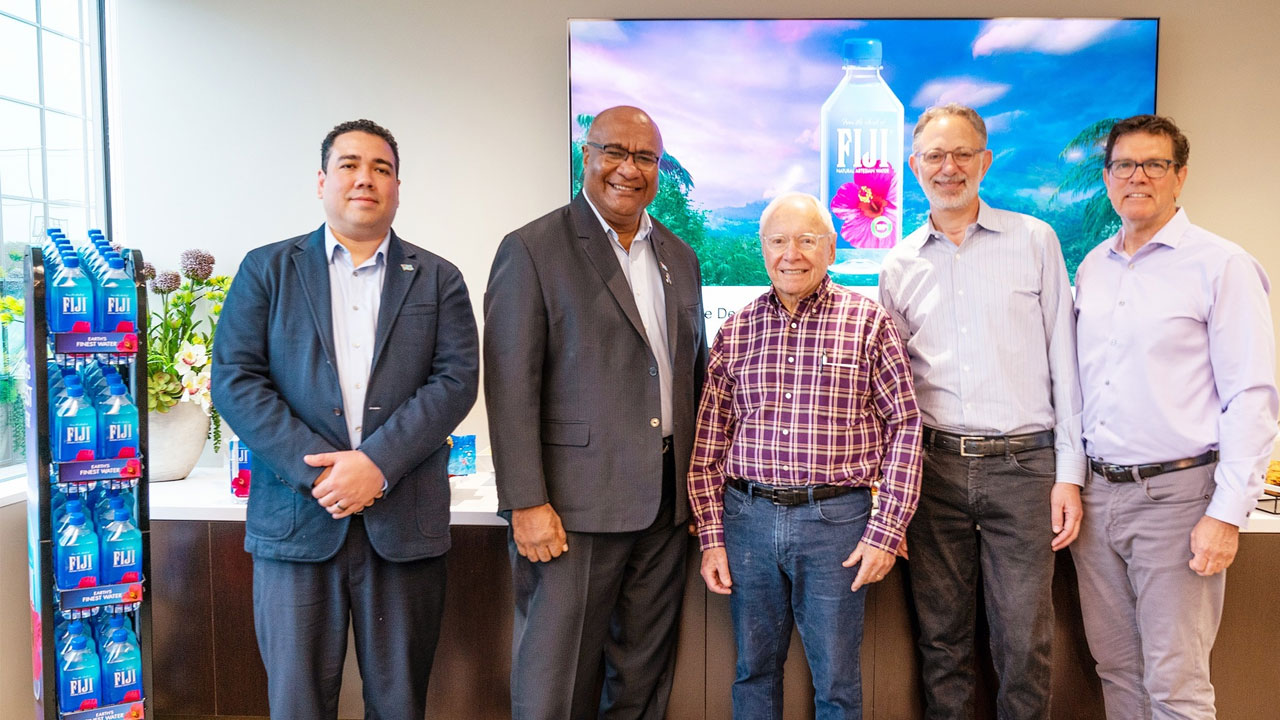 [Source: Fiji Government/ Facebook]
FIJI Water owner Stewart Resnick says they are looking forward to working with the new government and remain committed to being a great partner to the people of Fiji.
Deputy Prime Minister and Minister for Trade Manoa Kamikamica visited Resnick and his executive team in Los Angeles recently.
The visit follows the Prime Minister's call in March this year and the Fiji Government's intention to collaborate with major-league companies such as the US$5 billion Wonderful Company, the parent company for FIJI Water.
Article continues after advertisement
During the meeting, Kamikamica discussed areas of mutual value proposition in the areas of agriculture, investment, and philanthropy, aligned to the Coalition Government's intention to work with investors and create more opportunities for Fiji resource owners.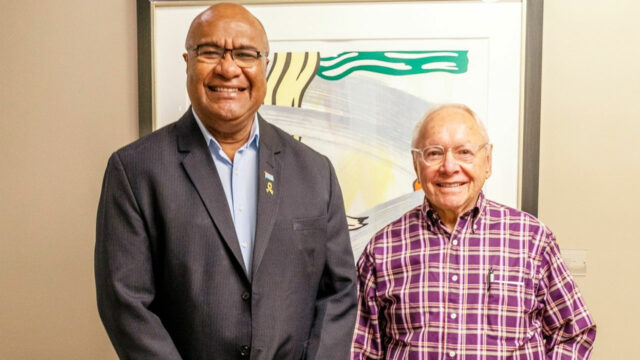 [Source: Fiji Government/ Facebook]
The Deputy Prime Minister also once again expressed gratitude to Resnick and FIJI Water for their recent multi-million-dollar sponsorship of the Flying Fijians, providing Fiji with a significant boost ahead of the upcoming Rugby World Cup.
The meeting provided an opportunity for the Deputy Prime Minister to hear about the Wonderful Company's global operations and FIJI Water's future expansion plans.
Kamikamica says the government is committed to working with FIJI Water, and discussing areas where they can create new economic opportunities for Fiji.