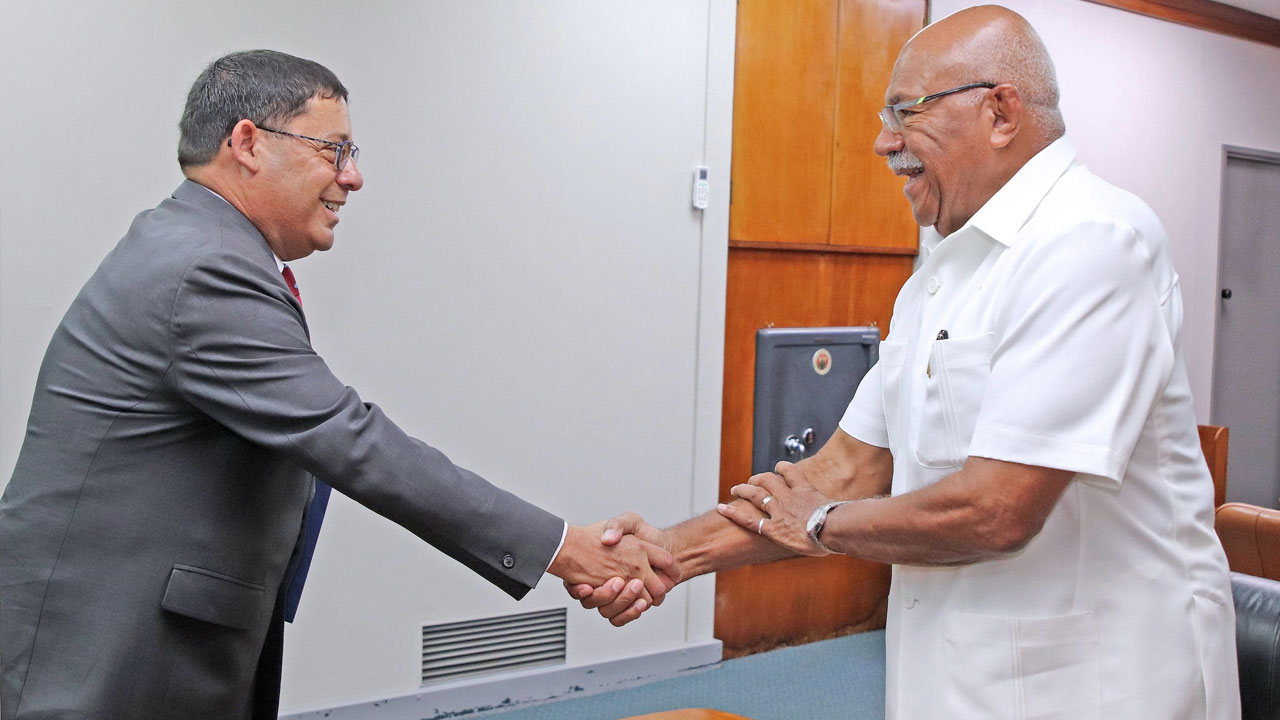 [Source: Fiji Government/ Facebook]
Israel and Fiji reaffirm it's committed to advancing cooperation on issues of mutual priority, such as UN peacekeeping operations, economic prosperity, and sustainable development.
Israel's support was conveyed yesterday to the Prime Minister and Minister for Foreign Affairs, Sitiveni Rabuka, at a courtesy call by the non-resident Ambassador of Israel to Fiji, Roi Rosenblit.
Prime Minister Netanyahu has also extended an invitation to Prime Minister Rabuka to visit Israel at a time convenient to him.
Article continues after advertisement

[Source: Fiji Government/ Facebook]
Discussions on potential areas of cooperation were also held between the two nations.
He also reaffirmed Fiji's commitment to further strengthen its partnership with Israel at the global and regional levels.
Rabuka says the coalition government's plan to establish a Fiji Embassy in Jerusalem within the next two years signifies the importance of longstanding relations between Fiji and Israel.

[Source: Fiji Government/ Facebook]
Ambassador Rosenblit says Israel looks forward to welcoming Prime Minister Rabuka to Israel to take Fiji and Israel's relations to new heights.
At the meeting, they discussed opportunities for cooperation in areas of mutual interest, particularly in agricultural development and economic-based sectors.
He says Israel will also be focusing on strengthening capacity building and skills development training in areas of agriculture, technology, business, and investment.
Rosenblit says they also aim to build cooperation in the enhancement of healthcare services through the provision of medical scholarships for Masters in Public Health.