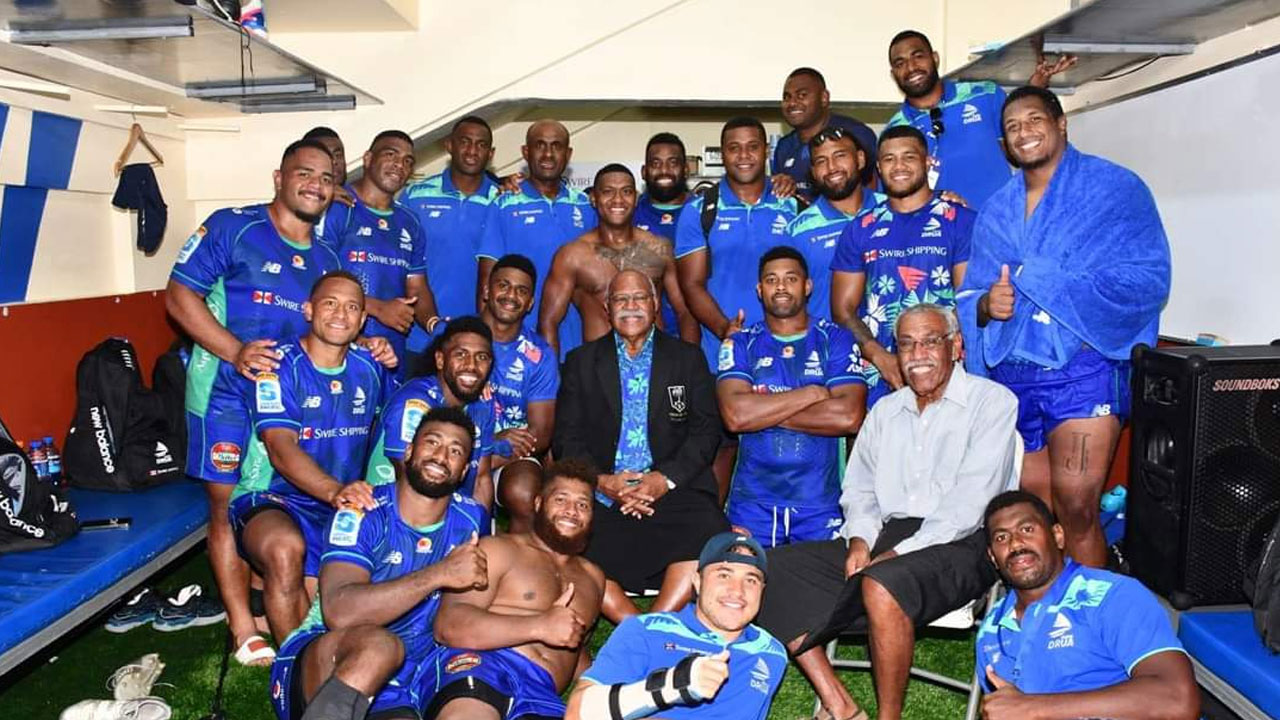 Prime Minister Sitiveni Rabuka with the Fijian Drua players after their win against the Crusaders [Source: Fiji Government/Facebook]
The Fijian Drua has received a huge boost as it prepares to play its second home game of the season tomorrow thanks to the support of the government.
The Drua meet the Melbourne Rebels in the Super Rugby Pacific in Suva and Prime Minister Sitiveni Rabuka and his brigade have indicated they are all in.
Prime Minister Sitiveni Rabuka confirms they are fully behind our band of super rugby gladiators.
Article continues after advertisement
"If there is any change, it will only be at the moment an increase of participation of the government."
Rabuka also hinting that there are other ways to render the support the team needs.
"We'll probably look at PPP's probably private and other sponsors."
Meanwhile, Finance Minister Biman Prasad says any change to government's partnership with Drua will be reflected in the next budget.
"Well, yes government is the shareholder but that'll be part of the budget discussion with the Ministry of Youth."
The Fijiana Drua hosts Melbourne Rebels at 1:05pm before the Swire Shipping Fijian Drua take on Rebels in their Shop N Save Super Rugby clash at the HFC Bank stadium.