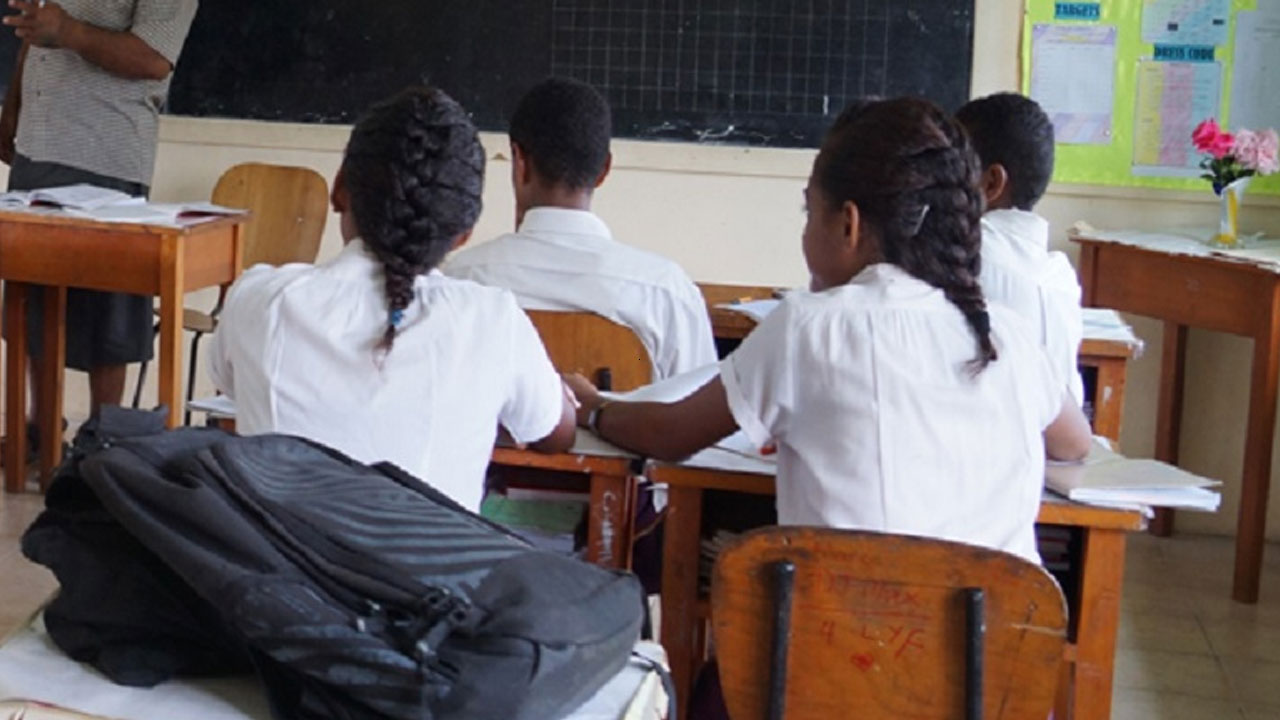 [File Photo]
The 2023 academic year will have four terms.
Education Minister Premila Kumar confirmed this in a press conference today, stating the proposal to have four terms was well received by the stakeholders.
She says this includes the Fiji Head Teachers Association, the Fiji Principals Association, Fiji Retailers Association, parents, teachers, and heads of schools, faith-based organizations, Parents Teachers Association, and the Fijian Teachers Association.
Article continues after advertisement
The Education Minister says in 2023, term one will begin on January 30th and end on April 6th.
Term two will begin from April 24th to June 30th, while term three will begin from July 17th to end on September 22nd.
The fourth term will begin from October 9th to December 15th.
The Minister has also announced the dates for external examinations as well.
She says year eight students will sit for their examination from December 5th to the 8th, year 12 examinations will be held from 28th November to 8th December while year 13 students will sit for their examination from 14th November to 24th November.
"Each term will be for ten weeks, which adds up to approximately 200 days, which is over the minimum required based for schools to open for classes as set out in the Education Act Section 29 (7) B, which clearly states the school should open for not less than 195 days in any school year."
Kumar says the four terms will allow teachers to have breaks following shorter school terms as teachers work hard and manage students, which is challenging and physically draining.
"Shorter terms and four-term holidays will allow teachers to rest and recharge, reducing burnout and, of course, the stress that they go through. Having ten weeks per term with a four-term model is better than having 14 weeks under a three-term model as it allows students to have breaks, refresh, and prepare for another ten weeks."
Kumar adds the new school model will also allow the spread of sporting events over three terms.
"If we spread sporting events over three terms that means the child can make a choice in more than one sports and then, of course, we are leaving term four dedicated solely for the exams and examination preparation."
The Education Minister says Fiji also faces the threat of tropical cyclones from November to April, and it peaks between January and March.
Kumar says in the past, due to bad weather and flooding, schools had to be closed, which caused disruptions.
She says the four terms will address this issue, adding that schools are also used as evacuation centres.