Medical Services Pacific (MSP) has revealed that in the past two months alone, they have been referred 43 sexual offence cases by the Fiji Police Force, with the youngest victim being an eight-month-old baby.
MSP Country Director Ashna Shaleen has expressed concern over the trend, as the majority of cases involve children under the age of 12.
"43 clients, it's a big jump like we've never had to, 43 clients we see every on the fifth or sixth month but in two months, that's huge."
Article continues after advertisement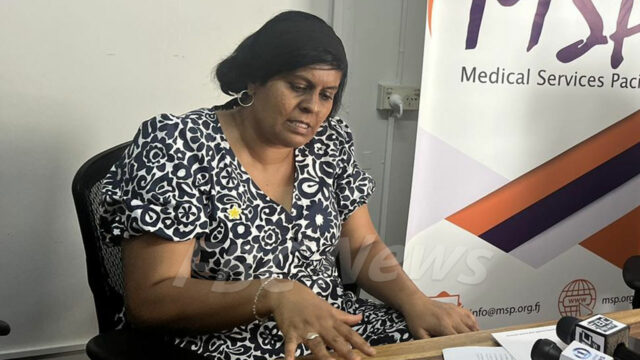 MSP Country Director Ashna Shaleen.
Shaleen has also noted that many sexual crimes occur with the perpetrator known to the victim and that children are now becoming perpetrators of such crimes.
As a result, Shaleen has emphasized the importance of parents monitoring their children's online activities and staying vigilant.
She highlighted this today during a joint press conference with the European Union Deputy Director-General Myriam Ferran.
Ferran visited the MSP Office today, and her team was briefed on the utilization of the $2.18 million in EU funding to MSP.