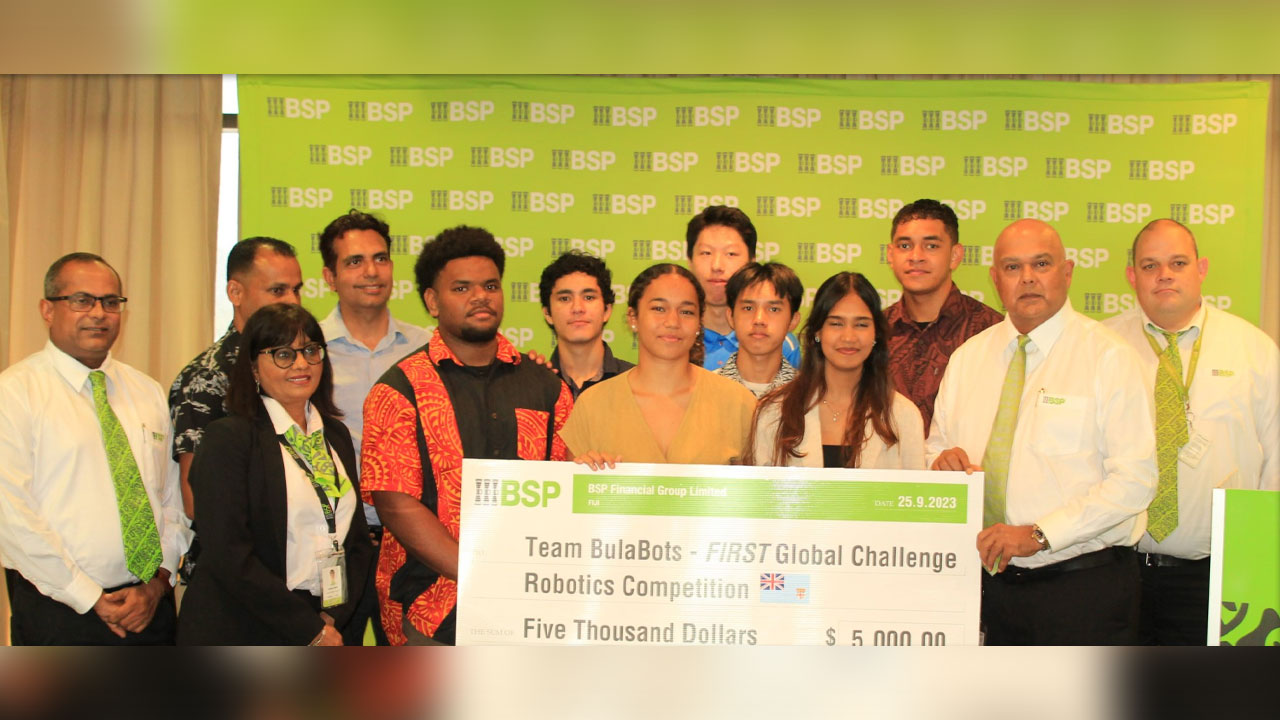 [Source: Supplied]
Team BulaBots received a major boost today ahead of the FIRST Global Challenge Robotics Competition in Singapore next month.
BSP Financial Group Limited (BSP) presented its sponsorship of $5,000 to the team this morning.
The team consists of students from the University of the South Pacific.
Article continues after advertisement
BSP Country Head, Haroon Ali, commended the students, explaining that BSP supports STEM (science, technology, engineering, and mathematics) education and empowers young innovators to tackle critical issues dealing with clean water, energy, and the environment.
He adds that STEM can pave the way for brilliant young people to excel in solving real-world problems while gaining exposure on an international stage.
The FIRST Global Challenge is an international robotics competition aimed at inspiring and engaging young people, between the ages of 16 and 18, in the fields of science, technology, engineering, and mathematics.