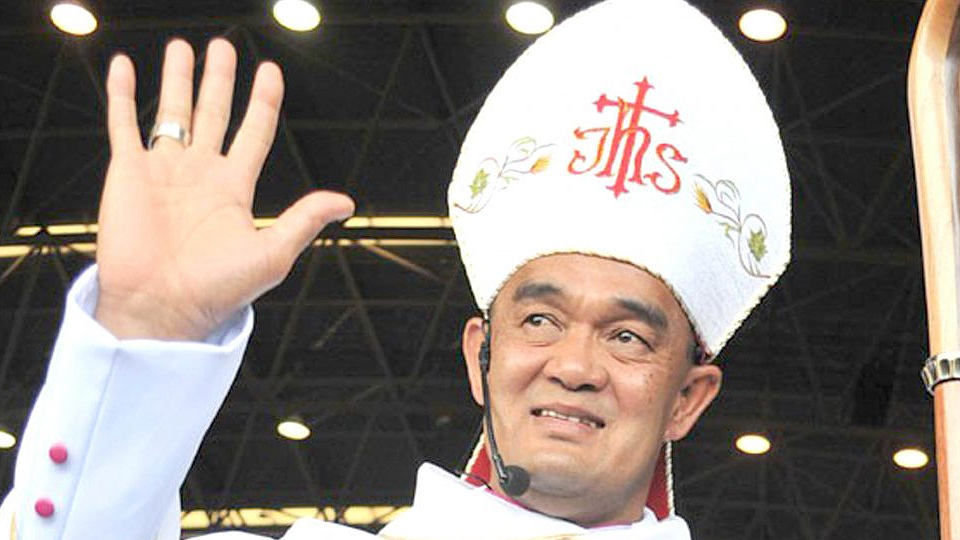 The head of the Roman Catholic Church Fiji, Archbishop Father Peter Loy Chong
The head of the Roman Catholic Church Fiji, Archbishop Father Peter Loy Chong, is requesting the Ministry of Education, to consult the catholic school management on appointments of principal or head teacher.
In a letter to the Minister of Education, Rosy Akbar, he says that the unique culture of the school be included as a criterion for merit when it comes to school head appointments.
Father Loy Chong says since the Open Merit Recruitment System came into effect, non-Catholics are now able to lead the Catholic schools and is requesting that the Minister considers faith as a component of the OMRSS.
Article continues after advertisement
He says Catholic schools and other faith-based schools have unique religious traditions that contributes to the education of children.
Father Loy Chong adds that faith-based schools were very happy that the Permanent Secretary of Education met with them on OMRSS and assured them that the Ministry of Education will ensure close consultation with school managers and that the unique culture of faith-based schools will be supported.
He adds last week the Ministry of Education appointed two non-Catholic acting principals to Ba's Xavier College and St Thomas High School in Lautoka receptively, saying Brothers Francis and Sabu are doing a fine job in these schools and requesting the MOE that they remain.
The letter says the Roman Catholic Church has passionately committed herself to the education of the Fijian people over the last 70 years and owns 19 secondary and 44 primary schools and provide employment for about 1,021 teachers.
Father Loy Chong says the Catholic schools unique culture and values have educated worthy leaders like Ratu Kamisese Mara, the current Prime Minister, Voreqe Bainimarama and Attorney General Aiyaz Sayed-Khaiyum.
He adds that the Xavier College alumni also says that Akbar benefitted from Catholic education through Xavier College.
We are trying to get a comment from the Ministry of Education on the matter.