[Source: Supplied]
The Asian Development Bank and the government have signed a $6.5 million grant to help Fiji prepare for a much-anticipated upswing in tourist arrivals.
The grant is from the Japan Fund for Prosperous and Resilient Asia and the Pacific, financed by the Japanese Government.
The grant will improve the capacity to test for and contain COVID-19 at Nadi International Airport, which reopened to international tourists late last year.
Article continues after advertisement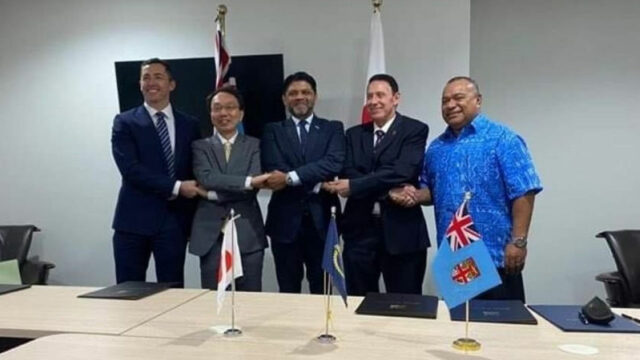 Speaking during the signing, Attorney General Aiyaz Sayed Khaiyum says this is part of the overall plan for the recovery process.
"We also have a policy around community resilience by fostering inclusive public spending, sustainable access to basic services including for women, poor and vulnerable, the youth. Business resilience by providing recovery support for businesses to improve the business environment."
ADB Regional Director Pacific Subregional Office Aaron Batten says they will continue to support Fiji in their effort of getting the tourism sector booming again.
"The project will improve airport facilities and build Fiji's resilience to future health emergencies by funding the construction of new boarding gates, lounges, and isolation rooms as well as equipment to support infection prevention and disease control."
The Fiji Enhancing COVID-19 Preparedness for Tourism Recovery Project is being supported by an in-kind contribution of $270,000 from the Fijian Government.
It will also benefit almost 90,000 people employed directly and indirectly in the tourism industry.