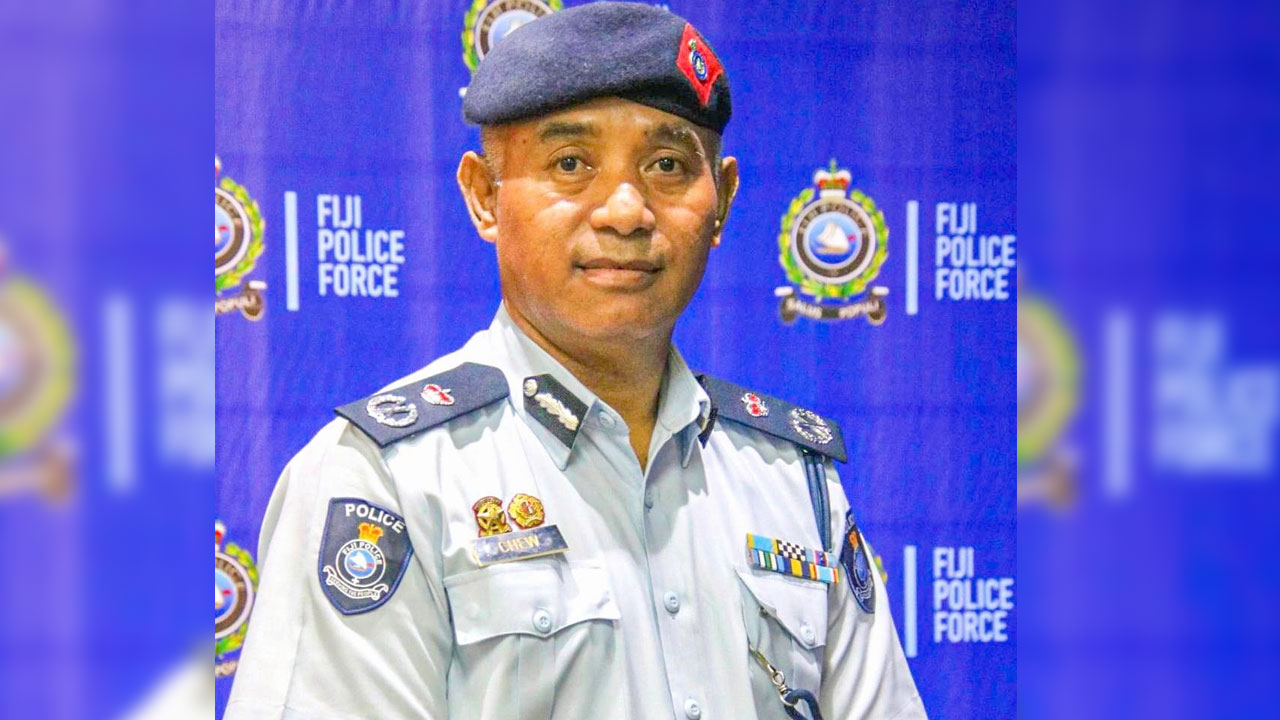 Acting Commissioner of Police, Juki Fong Chew. [Source: Fiji Police Force/ Facebook]
The focus of the Fiji Police Force remains on ensuring the safety and security of all Fijians and visitors.
This was said by new Acting Commissioner of Police, Juki Fong Chew following his appointment by President Ratu Wiliame Katonivere.
The Acting Commissioner says he is honoured and thankful for the appointment and gives his assurance that it is business as usual within the Force.
Article continues after advertisement
He met with the Minister for Home Affairs and Immigration Pio Tikoduadua earlier today and says the Force remains committed to the protection of life and property and the maintenance of law and order.
Chew says police officers around the country will continue their work in various capacities in both the investigative and operational arms of policing.
He says they will continue to engage and work on strengthening community policing approaches under Duavata Community Policing as well.
The Acting Commissioner of Police also states that they recognize that the most effective way of tackling crime here lies with the Fijians, law enforcement partners, and civil society.