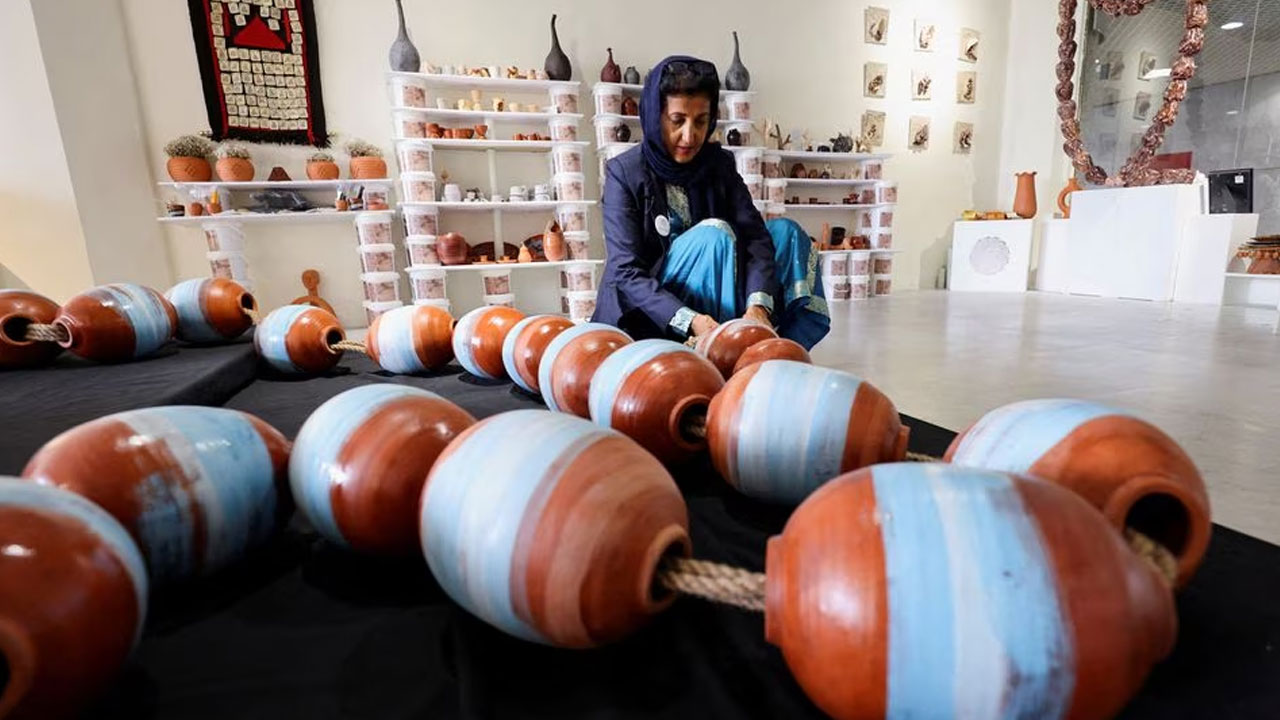 [Source: Reuters]
Saudi ceramic artist Awatif Al-Keneibit walks proudly into a gallery displaying her work in Riyadh, where statues and earthenware figurines witness the return of plastic arts to Saudi Arabia after decades of religious restriction.
Her exposition includes ceramic faces, some with hollow eyes, others wearing eye glasses, and figurines of Saudi Arabian women, displayed on red bricks and coloured to reflect traditional desert dresses.
"Who could have imagined that one day, this exhibition, which was in a basement, could be displayed in Olaya (downtown Riyadh)?" said Keneibit, 60, who is blazing a trail for women in the arts in Saudi Arabia's conservative male-dominated society.
Article continues after advertisement
"They used to tell me that this is impossible to show because it's forbidden in Islam. Now it is in the heart of Riyadh."
A strict interpretation of Sunni Islam, including by the kingdom's traditional Wahhabi doctrine, reserves the power of creation to God, banning statues and other art expressions that create an image of a human being.
Some say the prohibition was also because of the pagan deities that Arabs worshipped in the pre-Islamic era.
As a result, human sculptures became largely absent from public spheres in the Arabian Peninsula since Prophet Mohammed was said to have destroyed idols in and around the sacred Kaaba site in Mecca in 630 AD.
SOCIAL 'SHOCKS'
However, Crown Prince Mohammed bin Salman has curbed the influence of Wahhabism on Saudi society and arts, also reining in the religious police and letting women drive cars.
Despite that, human rights groups say abuses prevail due to his crackdown on dissent and tight grip on power.
U.S.-educated Keneibit said she resorted to creating a private gallery at the bottom of her house for friends and guests after a public exhibition was banned in 2009.
Her work is now welcomed in Riyadh's most prestigious galleries, where other fellow Saudi artists have in the last few years also began enjoying their new-found freedoms.
Keneibit still shows some work from the prohibition period, including ceramic faces that appear strangled by metallic chains and another visage seeming to glow with Quranic verses.
"For me, it was two shocks, one before and another after. We are a generation that has gone through a lot of changes – from a total ban to a complete opening up," she said.
"God willing, we will get some balance."