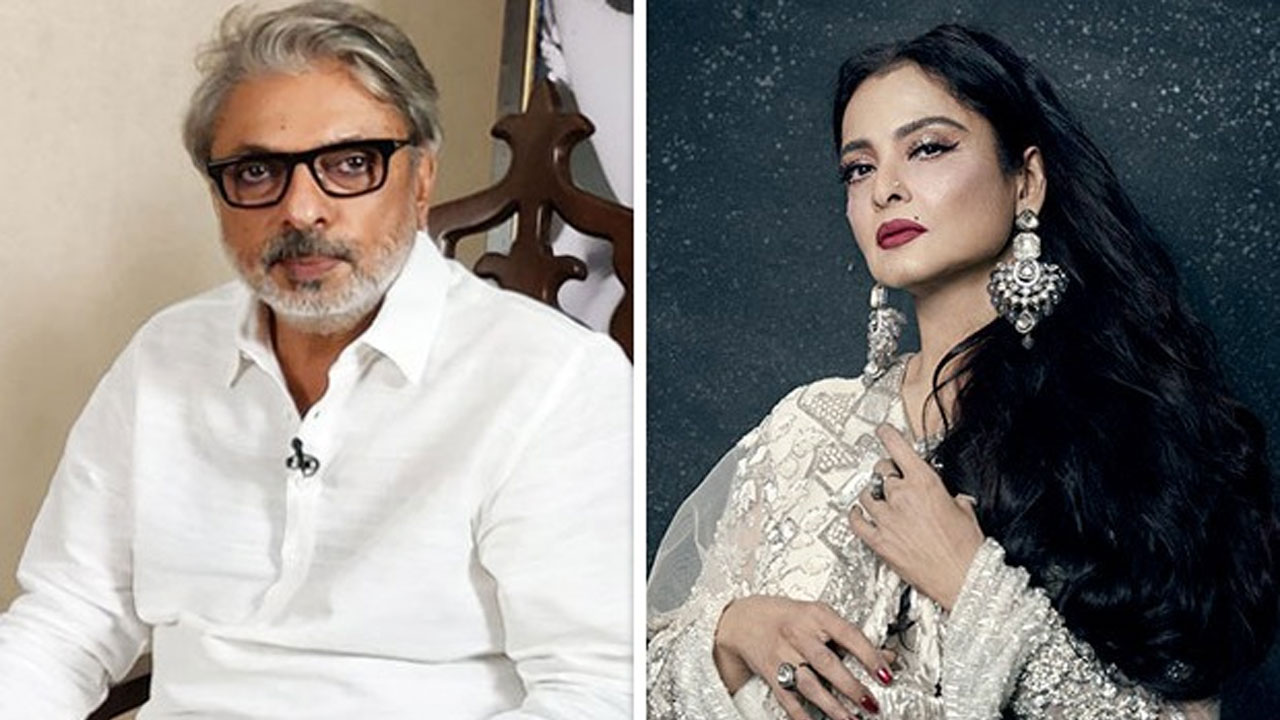 Sanjay Leela Bhansali and Rekha [Source: Bollywood Hungama]
Revealing details about the same a well-placed industry source informed Bollywood Hungama, "Sanjay Leela Bhansali wanted Rekha to play a prominent role in Heeramandi.
However, the actress was reluctant to feature in the series and talks between the two soon fell apart.
However, SLB has not given up the idea of having Rekha feature in Heeramandi.
Article continues after advertisement
As it stands right now, Bhansali is still in talks with Rekha but this time for a much smaller part." Ask for details of what Bhansali has planned for the actress and the source continues, "Currently, Bhansali is in talk with Rekha to feature in a special song sequence at least.
He is adamant on having Rekha feature in Heeramandi even if it for a small part."
While talks between the two continue, the show itself, will explore the cultural reality of Heeramandi, a dazzling district, through the stories of courtesans and their patrons set against the tumultuous backdrop of the Indian freedom struggle of the 1940s.
A mix of love, betrayal, succession, and politics in the kothas (house of courtesans), Heeramandi promises Sanjay Leela Bhansali's signature style of larger-than-life stories, intricate and soulful characters, and rippling dynamics of a world rife with conflict during a defining time period for India.