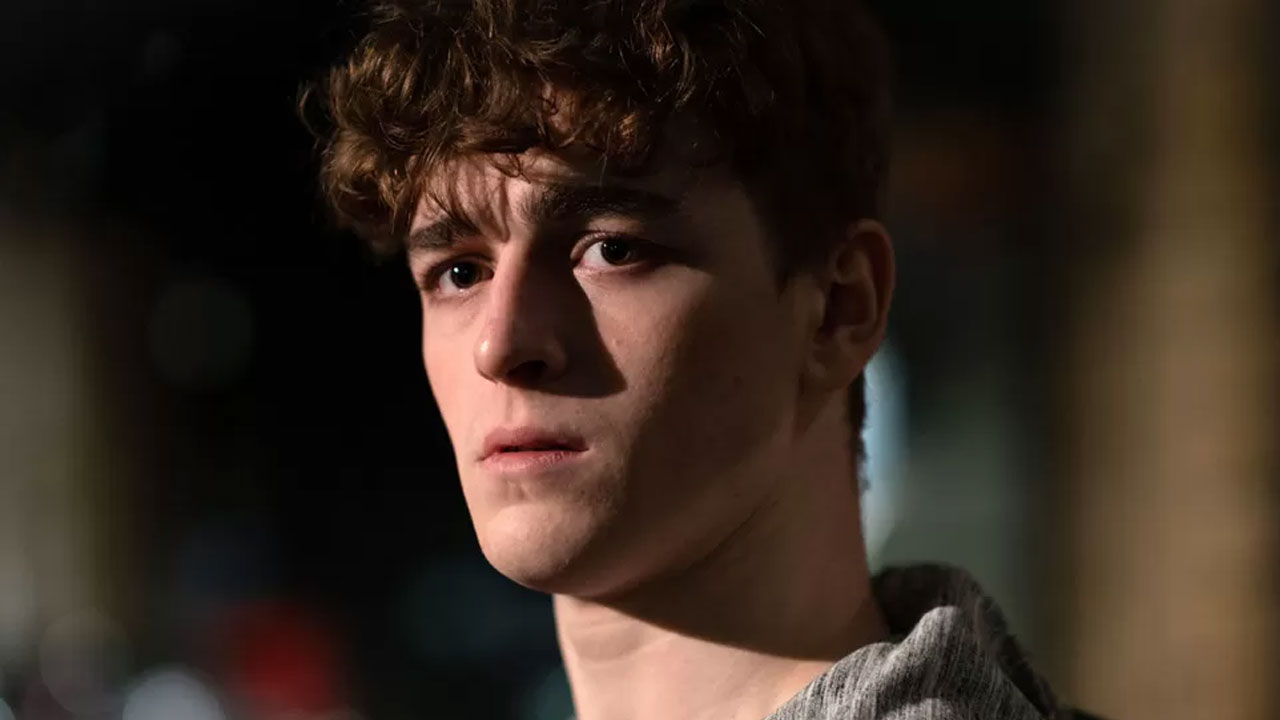 [Source: BBC]
Happy Valley fans waited seven years for a third series. The reason? So actor Rhys Connah, who was a young boy when he first played Ryan, could grow up. He says returning to the TV show in his teens has been a very different experience.
When Connah's mother first saw he had won a role in a show called Happy Valley, she thought it was going to be a very different kind of show.
"I overheard my mum speaking once to one of her friends," he recalls.
Article continues after advertisement
"She was like, 'We got this script and it's called Happy Valley and I thought, this is going to be a really nice kids' show. Then I opened the script and I started reading and I thought – this is not a kids' show!'"
It really isn't.
Connah was about eight when he was cast as the grandson of Catherine Cawood, played by Sarah Lancashire, a police sergeant for whom murder and kidnap and dodgy gangs are all part of the tapestry of life in her corner of West Yorkshire.
But the main drama has always revolved around Ryan.
His mum killed herself days after he was born because she was raped by violent criminal Tommy Lee Royce. That's according to Catherine, who blames Tommy for her daughter's death and has always just wanted to convince Ryan not to have anything to do with him, and to make sure he doesn't turn out like him.
Tommy, played by James Norton, apparently does want to get to know Ryan.
There was such a long delay between series two and three so Ryan, now 16, could get old enough to make up his own mind.