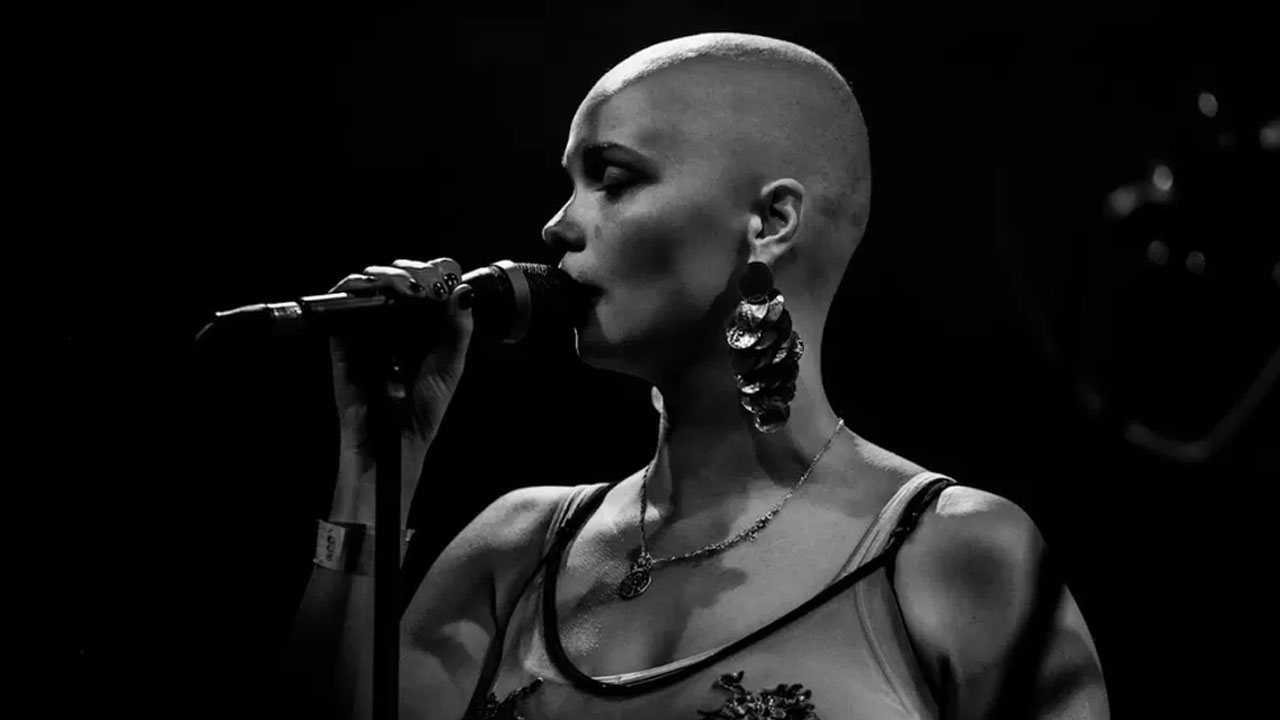 [Source: CNN News]
A musician who performed with her band at Glastonbury Festival, while undergoing chemotherapy, has launched a solo career.
Holly Wellington, from Bristol, of the band Ishmael Ensemble, now performs as Holysseus Fly.
Her track Marigold has received critical acclaim and was included on DJ Annie Mac's Chill Playlist.
Article continues after advertisement
The 28-year-old was diagnosed with breast cancer three years ago and said her recovery inspired her music.
"Going through that has become part of the fabric of who I am," she said.
"I make it my life's work to turn that trauma into something beautiful".
Her diagnosis marked a big turning point in her life.
"The oncologist said 'I'm so sorry to tell a 25 year-old this but it is .' I remember feeling kind of angry and light-headed. It was a really sad day."
Despite it being a traumatic time, Holly felt the diagnosis gave her greater confidence to forge ahead with her dreams.
"I was scared I was going to lose my life and that was something that really drove me.
"The first thought was 'I can't die now I haven't even released my first solo album yet, now's not the time,' so I got going with it."
During her treatment, her bandmates in Ishmael Ensemble performed about 40 gigs, many of which Holly managed to make, including Glastonbury Festival in June 2020.
At the time Holly had lost her hair, her white blood cell count was really low and "she could not be around anyone" in case she picked up bugs.
The electronic jazz group where Holly did not have to perform every time, but if she was able to, she would "jump in".
Although the side effects of chemotherapy were difficult, the singer was determined to perform.
"It's a huge event everyone wants to do," she said.
Holly returned for another performance at the famous Somerset festival in 2022, appearing on the West Holts stage with her band. They continue to perform together.
Marigold, her debut single as Holysseus Fly, was written a couple of years after her cancer treatment and during lockdown.
She said the flower held special meaning.
"I wrote this about marigolds because they were a symbol of hope for me," she said.
"Going through all that has become part of the fabric of who I am in a way, although it's not my identity, it's like the truth of my story."
The song has also won praise from DJ Annie Mac.
The impact of being diagnosed with breast cancer and recovering from it continues to have a big influence in Holly's life.
"I've written so many songs about it, so musically it's made me free to experiment more and be bolder with my creativity.
"I guess sometimes when you're faced with the most terrible traumas, you know, obviously it's terrible.
"But those experiences can create powerful things."