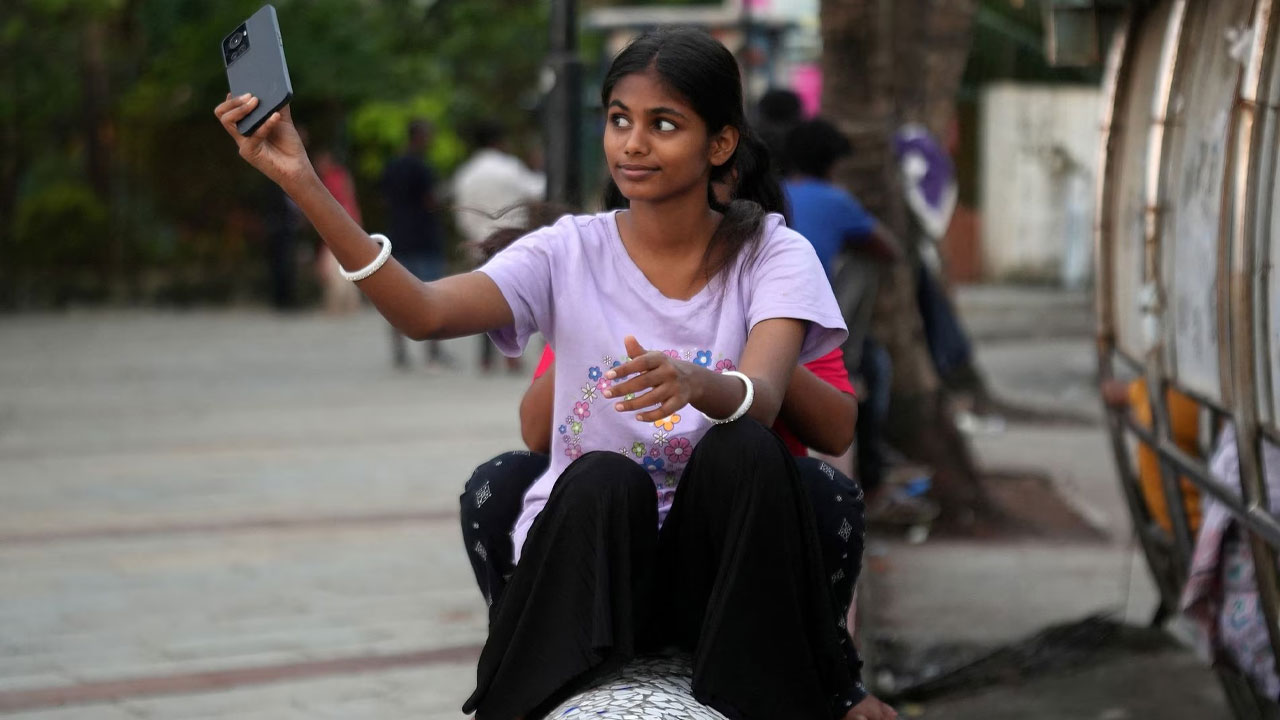 [Source: Reuters]
Three years ago an inquisitive American tourist wandered into a waterfront slum in Mumbai and met a tiny, smiley girl.
Maleesha Kharwa is now 15, still tiny, and with the same winning smile, and her family still has hutment on a shoreline strewn with garbage, but they now also rent a one room apartment, with its own toilet and running water, just a short distance away.
In March, a luxury Indian cosmetics brand Forest Essentials chose Maleesha as the face of its Yuvati campaign celebrating young Indian women.
Article continues after advertisement
Before that, she shared a cover of Cosmopolitan India magazine that bore the strap line: "Guts! Guts! Guts!"
Maleesha hopes these successes will be the springboard to a career as a model or a dancer, though she intends to concentrate on her studies until she finishes school.
"I feel good, because I look different on camera and in real life," Maleesha told a Reuters photographer at her home, surrounded by poster-covered walls.
"Now many people recognise me and click pictures. I feel very proud of myself at that moment," she said, before adding that on some days she feels people take too many photographs.
Her story has drawn comparisons to the Oscar-winning film Slumdog Millionaire set in Mumbai.
And her breakthrough reflects gradually changing attitudes in a country where advertising, popular culture and Bollywood films glorify fair-skin as an ideal of beauty.
Forest Essentials must have seen something similar to what Robert Hoffman saw, when the American actor and choreographer posted videos on Instagram and YouTube of time spent with girl and her family in 2020.
Cheeky and polite, Maleesha talks in a voice that bursts with happiness, belying the hardship she's known, having lost her mother at a young age, leaving her father to juggle his day job while raising two children.
Knowing the power of the Internet, Hoffman helped her launch a "Go Fund Me" campaign.
Since then, Maleesha has become a social media influencer, using the hashtag 'the princess from the slum' in some of her posts. At the last count her Instagram account had 367,000 followers, and rising.