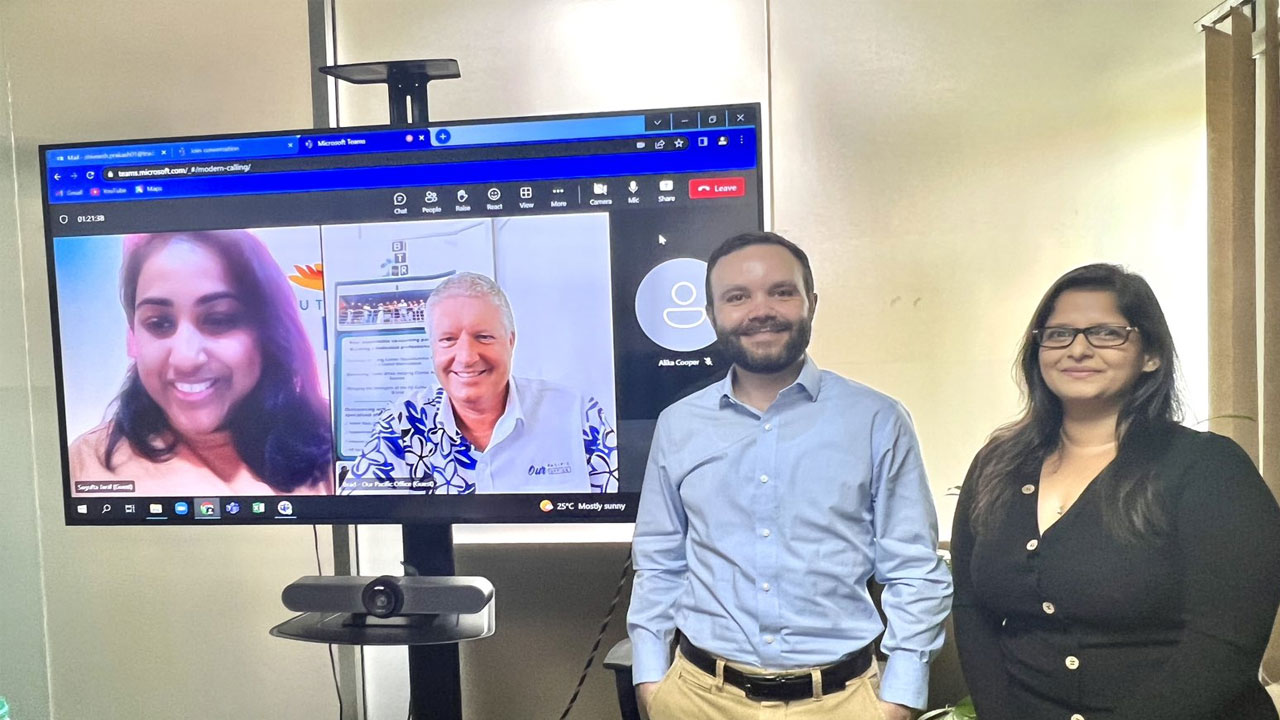 [Source: Outsource Fiji / Facebook]
Outsource Fiji met with a team from the United States International Trade Commission last Friday.
This is part of their study on the opportunities and impediments for investment and trade between the US and the Pacific, including Fiji.
The discussion was around Fiji's outsourcing industry and accessing business opportunities in the USA market.
Article continues after advertisement
Outsource Fiji Executive Director Sagufta Janif says while Fiji's outsourcing industry is largely made up of businesses and clients from
Australia and New Zealand—close to about 75% to 80%—they're looking into penetrating at least 5% of the USA market to begin with.
Janif says they have been closely working with Fiji's Trade Commission to North America, external promotion agencies, and other relevant stakeholders to reach out to businesses in an effort to create discussions about the country's outsourcing industry.
She adds that they need more resources to successfully promote the industry in the USA market.
Fiji's Trade Commissioner to North America, Alika Cooper, stated that the sector has huge potential in the United States given Fiji's unique human capital and exceptional quality and delivery of service.
The discussion also focused on the need for policies, infrastructure development, and industry talent development.