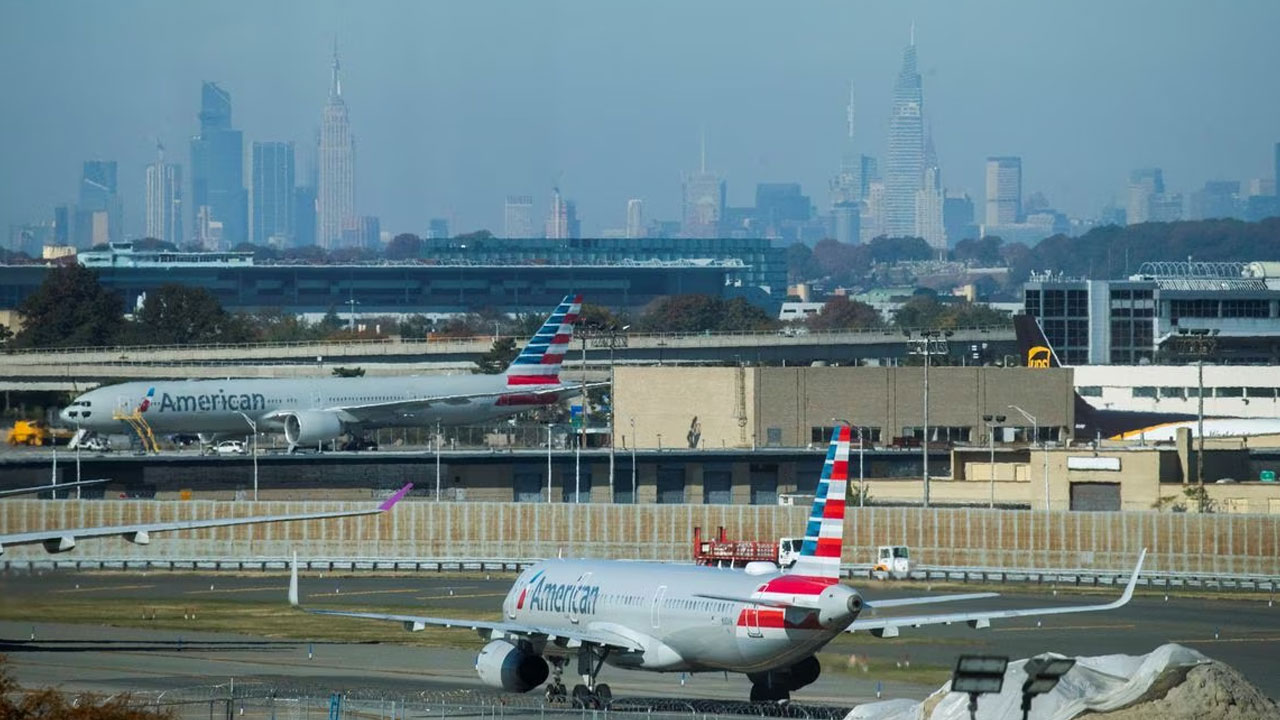 American Airlines planes taxi on the tarmac as the skyline of New York City is seen in the background from the JFK International Airport in New York, U.S., November 8, 2021. [Source: Reuters]
A terminal at New York City's John F. Kennedy International Airport (JFK) remained closed on Friday due to an electrical power outage, disrupting inbound and outbound flights at one of the world's busiest airports.
The outage began after an electrical panel failed and caused a small, isolated fire that was immediately extinguished overnight on Thursday in Terminal 1, the airport said. The terminal serves several international carriers, including Air France and Lufthansa.
Among other disrupted flights, the outage forced a JFK-bound Air New Zealand aeroplane to return to Auckland about eight hours into the trip, returning to its departure point about 16 hours after the flight began.
Article continues after advertisement
Air New Zealand said, "diverting to another U.S. port would have meant the aircraft would remain on the ground for several days, impacting a number of other scheduled services and customers." The airline said all passengers on the flight have been accommodated on flights leaving Auckland.
The Federal Aviation Administration declined to comment on the disruption to air travel.
As of 1:30 p.m. on Friday, JFK's website showed 120 inbound and outbound flights were either delayed or cancelled at the airport. About half were international flights.
In all, about 3% of flights at the airport had been cancelled on Friday, according to flight-tracking website Flightaware.com.
The Port Authority of New York and New Jersey, JFK's owner, was working with the terminal's operator to restore flight operations as quickly as possible, it said earlier.
JFK said it was working to accommodate affected flights using some of the other four terminals at the airport.