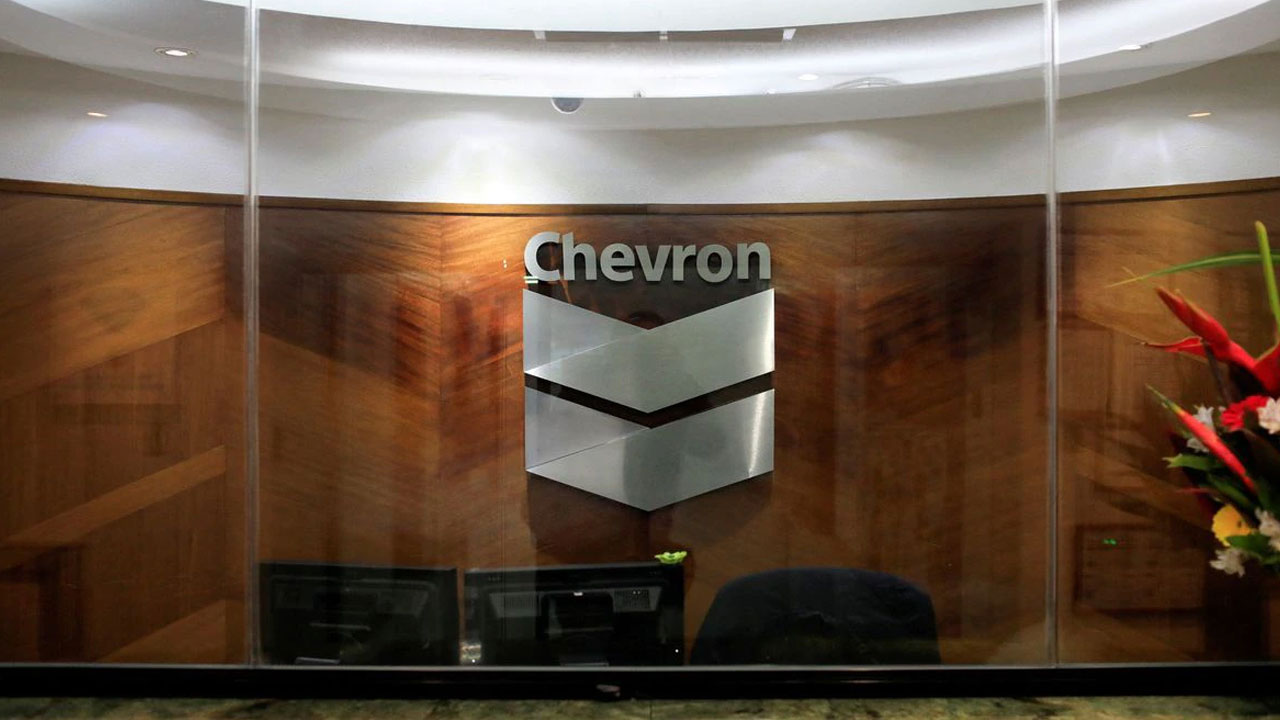 The logo of Chevron is seen at the company's office in Caracas, Venezuela. [Source: Reuters]
Chevron Corp (CVX.N) on Wednesday said it would triple its budget for share buybacks to $75 billion, the oil industry's most ambitious shareholder payouts to date, as high oil and gas prices pad profits.
The oil industry has been facing calls from investors and the White House to put last year's record earnings from sky-high energy prices into more drilling, and acquisitions, or to reduce prices for consumers.
Chevron on Friday is expected to report profits for 2022 doubled to $37.2 billion, according to estimates by Refinitiv. It has budgeted $17 billion on new oil and gas projects this year, up $2 billion from last year.
Article continues after advertisement
Chevron's disclosure of the share buyback and a 6% increase in its quarterly shareholder dividend signalled it will allocate a big chunk of its profits to reward shareholders. It did not set a timetable for the buybacks.
Chevron and Exxon Mobil (XOM.N) are poised to post record annual profits for 2022 of nearly $100 billion combined, analysts forecast.
Those unprecedented earnings led analysts at Citi on Wednesday to ask if one of the two might buy BP (BP.L), Shell (SHEL.L) or TotalEnergies (TTEF.PA).
U.S. oil producers overall are increasing their budgets for new energy projects this year, but the expenditures will be dwarfed by the amounts paid to shareholders.
The White House criticized the move in a statement. Last year the administration of President Joe Biden called for oil producers to instead invest in production to reduce energy prices for consumers and raise investments in renewable energy.
The U.S. oil majors' valuations are about 40% above European rivals, Citi said. BP's market value is about $108 billion, compared to Chevron's $346 billion and Exxon's $466 billion.
Exxon Mobil, which led shareholder returns among oil majors last year, last month increased its buyback plan to $50 billion through 2024.
Chevron's buyback plan is smaller than those of large technology companies such as Apple. As of September, Apple has authorized $405 billion in buybacks and repurchased more than $90 billion in shares during the previous 12-month period.
Chevron shares rose almost 3% in after-market trade.
The energy industry last year was one of the top sectors in the S&P 500 index after trailing the broader market for years.