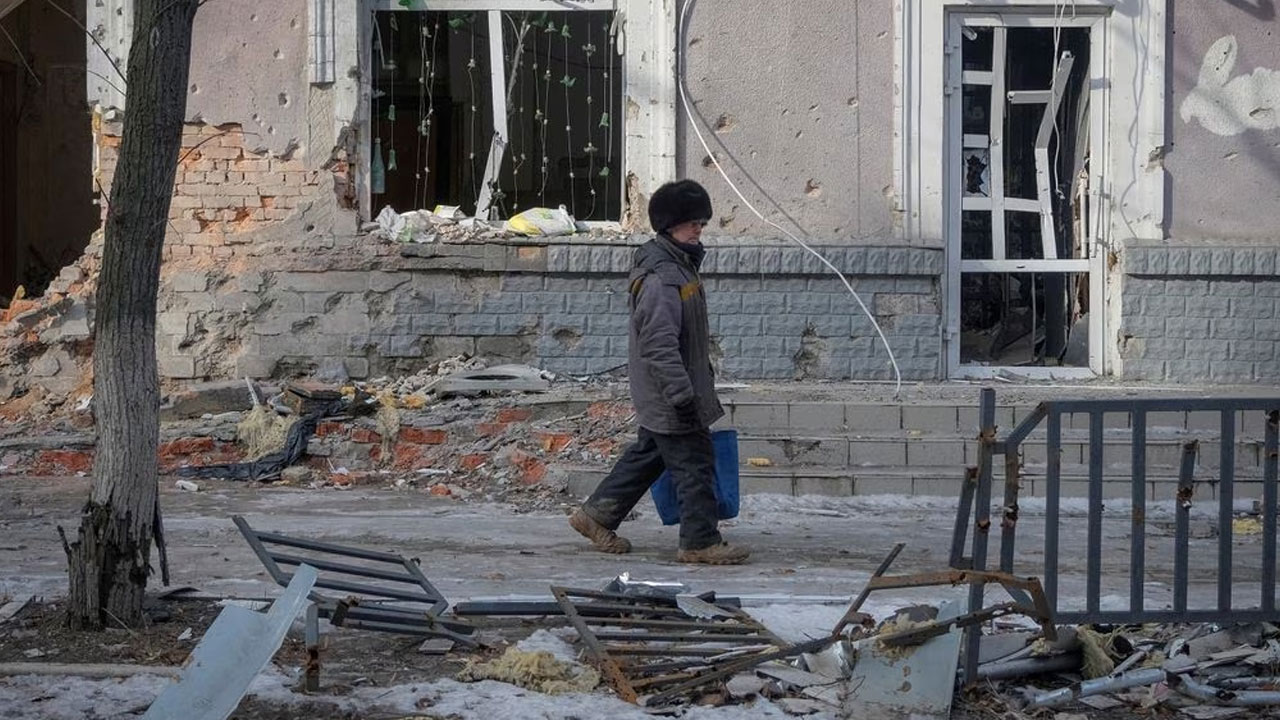 A local resident walks an empty street, as Russia's attack on Ukraine continues, in the front line city of Bakhmut, Ukraine. [Source: Reuters]
Some 10,000 Ukrainian civilians, many elderly and with disabilities, are clinging on to existence in horrific circumstances in and around the besieged city of Bakhmut, the International Committee of the Red Cross (ICRC) said.
Russian forces have been trying for months to capture the city in Europe's bloodiest infantry battle since World War Two.
Several thousand are estimated to remain in the city itself, said the ICRC's Umar Khan, who has been providing them with aid in recent days.
Article continues after advertisement
Russia invaded Ukraine in February 2022 in what it calls a "special military operation", saying Kyiv's ties to the West were a security threat. Since then, tens of thousands of Ukrainian civilians and soldiers on both sides have been killed.
Khan said he had been shocked by the scale of destruction he had witnessed.