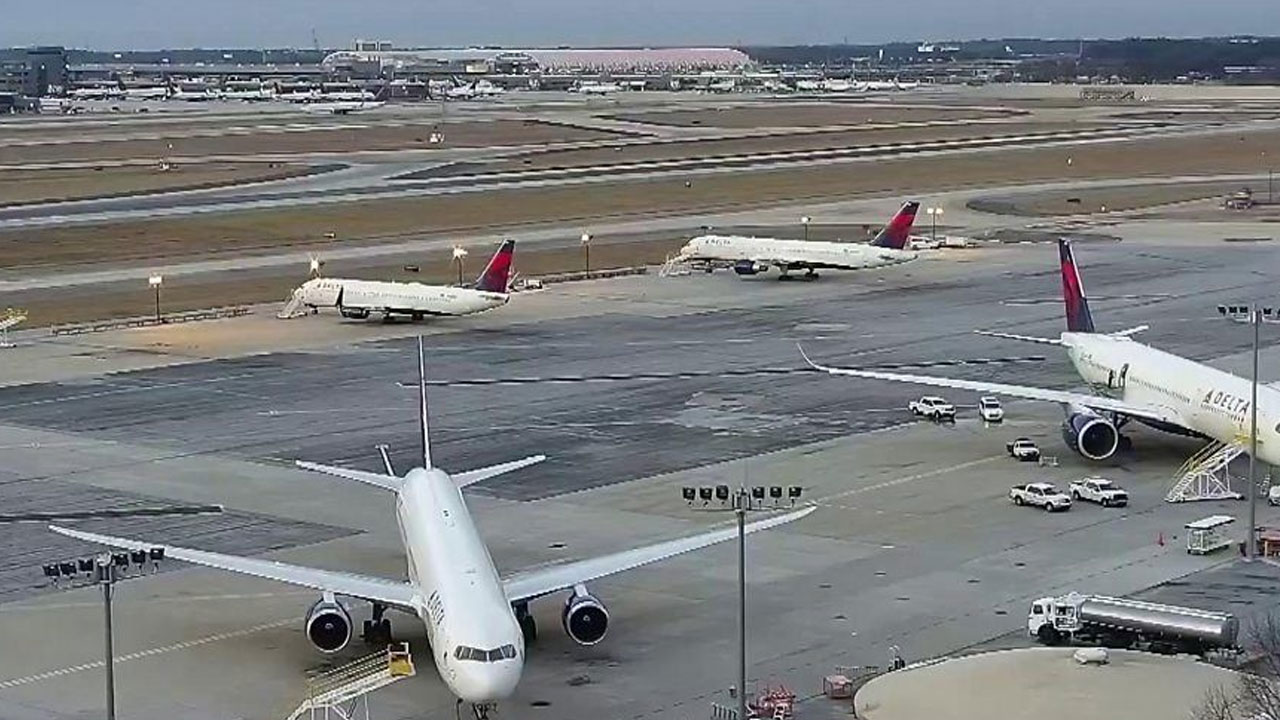 [Source: BBC News]
Normal air traffic operations are slowly resuming in the US after flights were halted on Wednesday, the Federal Aviation Administration (FAA) said.
The disruption was due to "irregularities" in the system that alerts pilots to potential hazards on flight routes, officials said.
Flights began taking off again around 0900 ET (1400 GMT), though airlines have warned of further delays.
Article continues after advertisement
Airports nationwide were affected, from Denver to Atlanta to New York City.
As of Wednesday afternoon east coast time, more than 8,600 flights in and out of the US had been delayed and more than 1,200 were cancelled.
The technical issues marked the first time in nearly two decades that flights across the US were grounded.
Operations have since resumed – but delays are expected to continue through at least Thursday and possibly longer, as airlines try to get planes in and out of crowded gates. Limits on how long staff can work may also have an impact.
Captain Chris Torres, vice president of the Allied Pilots Association, told Reuters delays could last into Friday: "This thing was lifted at 9 a.m. Eastern. That doesn't mean the problem stops at 9 a.m. This is going to cause ripple effects."
The president had called for a "full investigation". , the White House Press Secretary said.
US Department of Transportation Secretary Pete Buttigieg said in an interview with CNN that the FAA grounded flights out of "an abundance of caution" after it noticed irregularities with its Notice to Air Missions System.
"My primary interest, now that we've gotten through the immediate disruptions of the morning, is understanding exactly how this was possible and what steps are needed to make sure it doesn't happen again," Mr Buttigieg said.
The system provides real-time safety information to pilots "about closed runways, equipment outages, and other potential hazards along a flight route or at a location that could affect the flight," according to the FAA.
Officials said they are still working to determine the root cause of the issue.
Major US airlines said they were closely monitoring the situation. American Airlines, which carries the most passengers annually in North America, said it was working with the FAA to minimise customer disruption.
United Airlines said it would waive change fees and any difference in fare for customers rescheduling flights departing on or before 16 January, 2023.
Delta said it was "safely focused on managing our operation during this morning's FAA ground stop for all carriers", adding it would provide updates as soon as possible.
For international passengers, Air Canada – the foreign carrier with the most flights into the US – said the outage would impact on cross-border operations on Wednesday, but it couldn't initially say to what degree. The carrier said it would put in place a "goodwill policy" so affected passengers can change their travel plans.
Meanwhile, airports in Paris – Paris Charles de Gaulle and Orly – said they expect delays to US flights. Air France said it is monitoring the situation.
For UK passengers, British Airways said its flights to and from the US will operate as planned, and Virgin Atlantic said it was continuing to operate its schedule of US flights departing from the UK. However, some US departures, the airline said, may be affected by delays.
Germany's Lufthansa and Spain's Iberia said they are still operating flights to and from the US as normal for now.