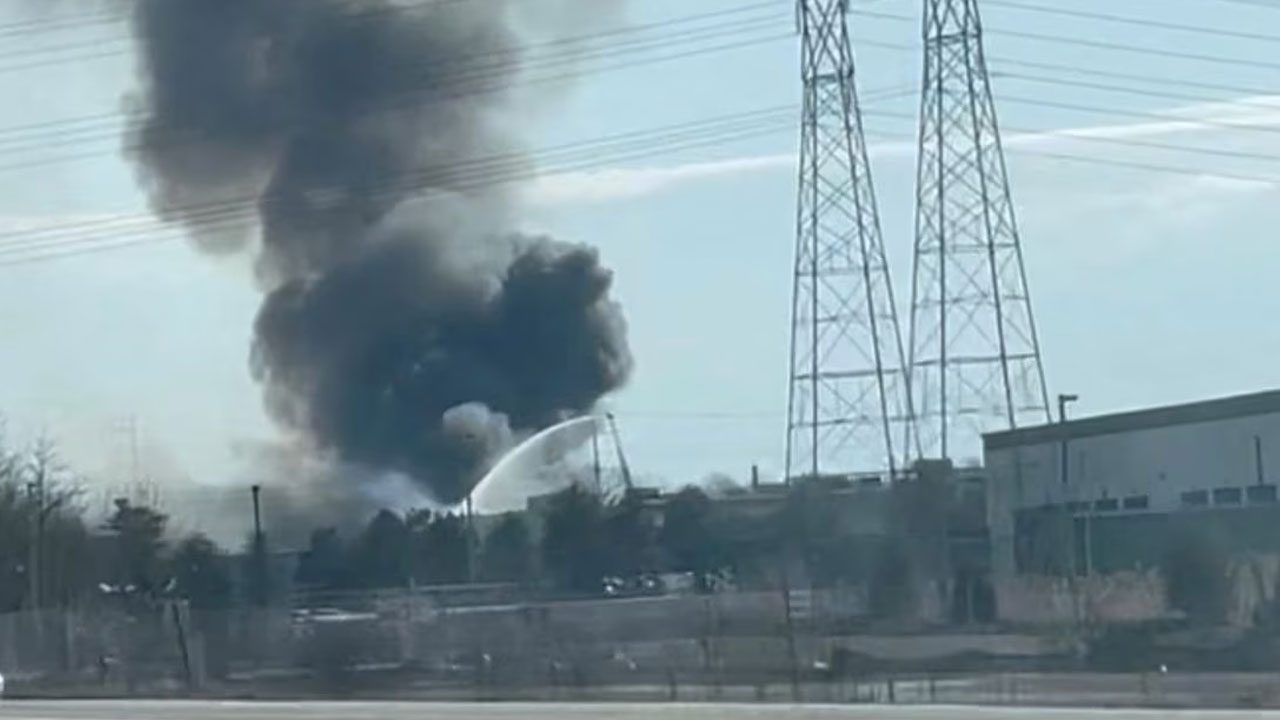 [Source: Reuters]
An explosion tore through an Ohio metals plant on Monday, scattering molten metal and debris.
This rained down on neighbouring buildings and injuring at least 14 people, mostly with burns, officials and witnesses said.
The blast sent smoke billowing into the sky that could be seen for miles around the damaged factory about 15 miles (24 km) southeast of Cleveland.
Article continues after advertisement
The explosion at the I. Schumann & Co. metals plant in Bedford drew fire departments from throughout northeast Ohio.
Oakwood Fire Department Captain Brian DiRocco addressed the media on the scene, saying 13 people were taken to the hospital, many of them with burn wounds, and one more was being treated on site.
At least one was in critical condition, and one was pulled from the debris. All of those injured were on site, the falling debris having spared those at neighbouring businesses, DiRocco said.
DiRocco said he had inspected the site before and found it a safe place "except for the fact that it's a foundry. You are dealing with molten metal, so there's always an inherent danger."
Representatives of the company, which produces copper, brass and bronze allows, could not immediately be reached for comment. The business has operated since 1917, according to its website.
Matthew Wiggins, the owner of the neighbouring business Rose Colored Gaming, told WOIO he heard a large explosion and that "within a second or two, it sounded like large amounts of debris were hitting the roof."
Another witness, Joe Sarconi, said he was eating lunch in his car across the street when he heard at least two explosions that obliterated a brick wall enclosing the property.
The explosion was about 70 miles (112 km) northwest of East Palestine, Ohio, where earlier this month a train loaded with toxic chemicals derailed, causing a fire that sent a cloud of smoke over the town and forced thousands of people to evacuate.