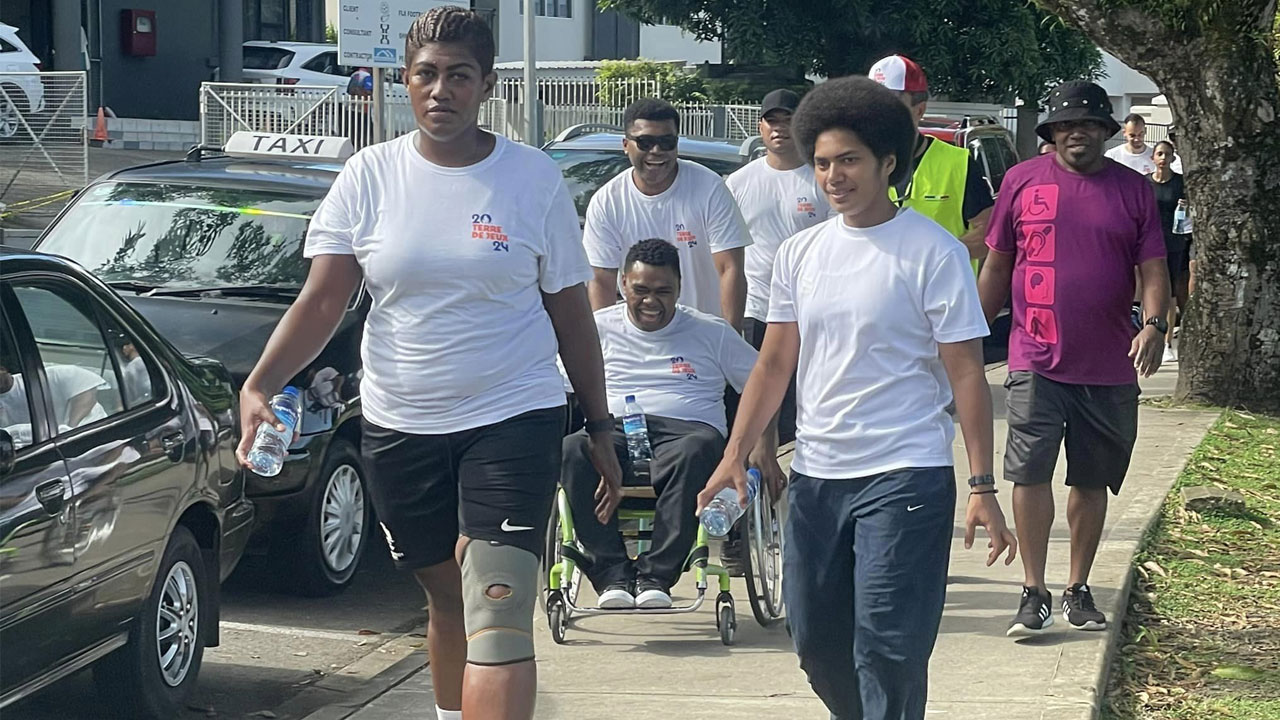 The French embassy hosted a relay race today as a build-up and commemoration of 500 days until the Paris 2024 and Paralympic games.
The race was attended by members from the diplomatic corps and various disability organizations and schools lead by the Ambassador of France Mr. François-Xavier Leger.
128 countries were part of the race which started in New Zealand before being handed over to Fiji at around 9am.
Article continues after advertisement
After Fiji the race is virtually passed on to Oceania, Asia, Europe, Africa and America before it returns to the Pacific and straight to French Polynesia where it will end its course.
Leger says this relay race was an opportunity to deliver three important messages globally.
"First we pay tribute to each countries sports and athletes, there talent and their performance. We also spread the Olympic and Paralympic values and we contribute to get more people moving, to unite the sports movement around our respective organisations, workforce and more imortantly our communities."
Mere Rodan who also spoke during the event said that there is a need for more table tennis paralympians and that people should come out if they are willing to join.
The French Embassy will be hosting the next relay race 100 days before the Paris 2024 and Paralympic Games.
Team Fiji is preparing for the Paris Olympic Games to be held from the 26th July to the 11th of August.