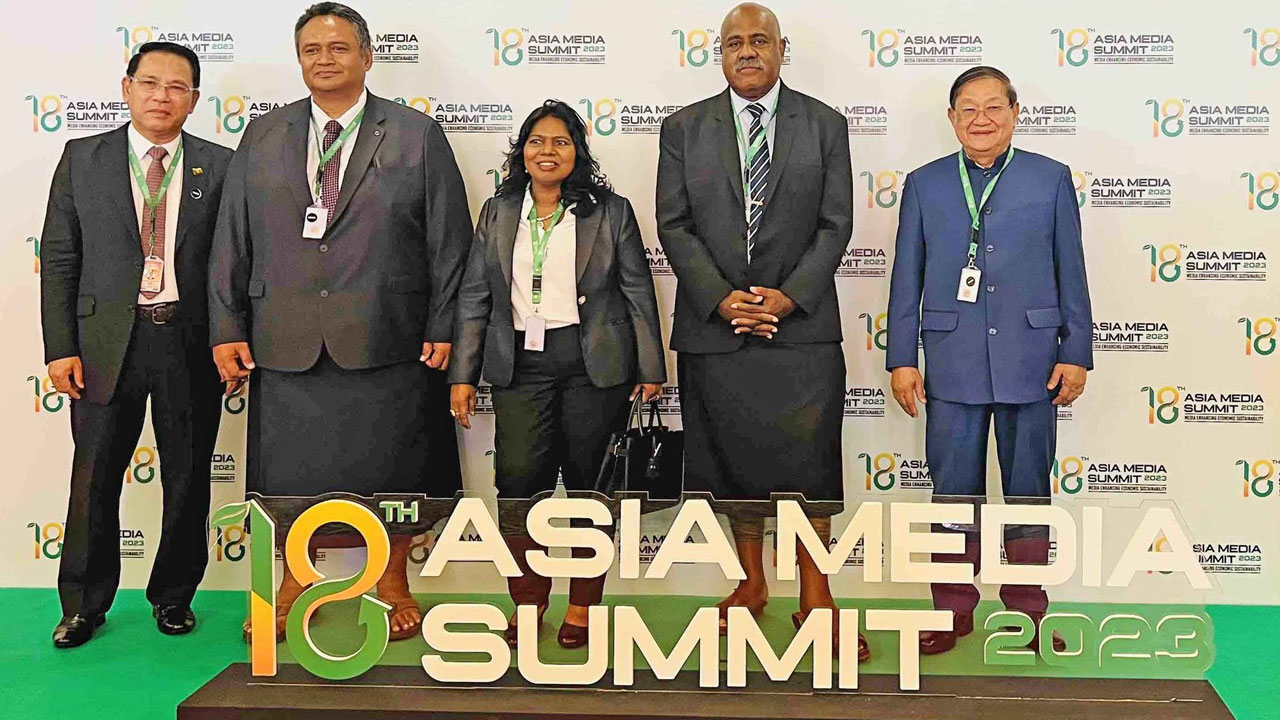 [Source: Fiji Government/ Facebook]
Investigating and reporting on government spending, corruption, and economic issues will help ensure that public funds are being used effectively and efficiently.
This was highlighted by Assistant Minister of the Office of the Prime Minister Sakiusa Tubuna during the 18th Asia Media Summit 2023 in Bali, Indonesia.
He encouraged the media to avoid sensationalizing news and creating false narratives that can cause panic or misinformation.
Article continues after advertisement
Tubuna says the media needs to provide balanced and unbiased reporting that presents the facts in a clear and concise manner.
He also emphasized that the role of the media in promoting sustainable economic development is crucial to educating and inspiring people to adopt sustainable practices.
While commending the media for their role in the economic recovery, he says effective communication leads to long-term economic growth.